In July 2018, Twitter announced to remove locked accounts from follower counts. These accounts are generally fake, spam, inactive followers, suspended accounts, bots, or inactive accounts, mostly death accounts. Twitter wants to remove many inactive accounts to clean the Twitter platform and keep it more engaging. Their rule clearly states that if any Twitter account has shown prolonged inactivity, it can be removed from Twitter. In this article,  we are suggest some of the best ways to find and unfollow inactive Twitter accounts.
Active Twitter accounts seem to be tweeting, retweeting, and regularly engaged with other Twitter accounts. At the same time, an inactive Twitter account does not seem to send any tweet over months.
Being a Twitter user, you should follow active Twitter accounts which contribute nicely to your Twitter feed. With your growing reputation on Twitter online, people start noticing all the accounts you are following. So you can unfollow your inactive followers regularly. Check out the best Twitter tools to help you clean up your Twitter account.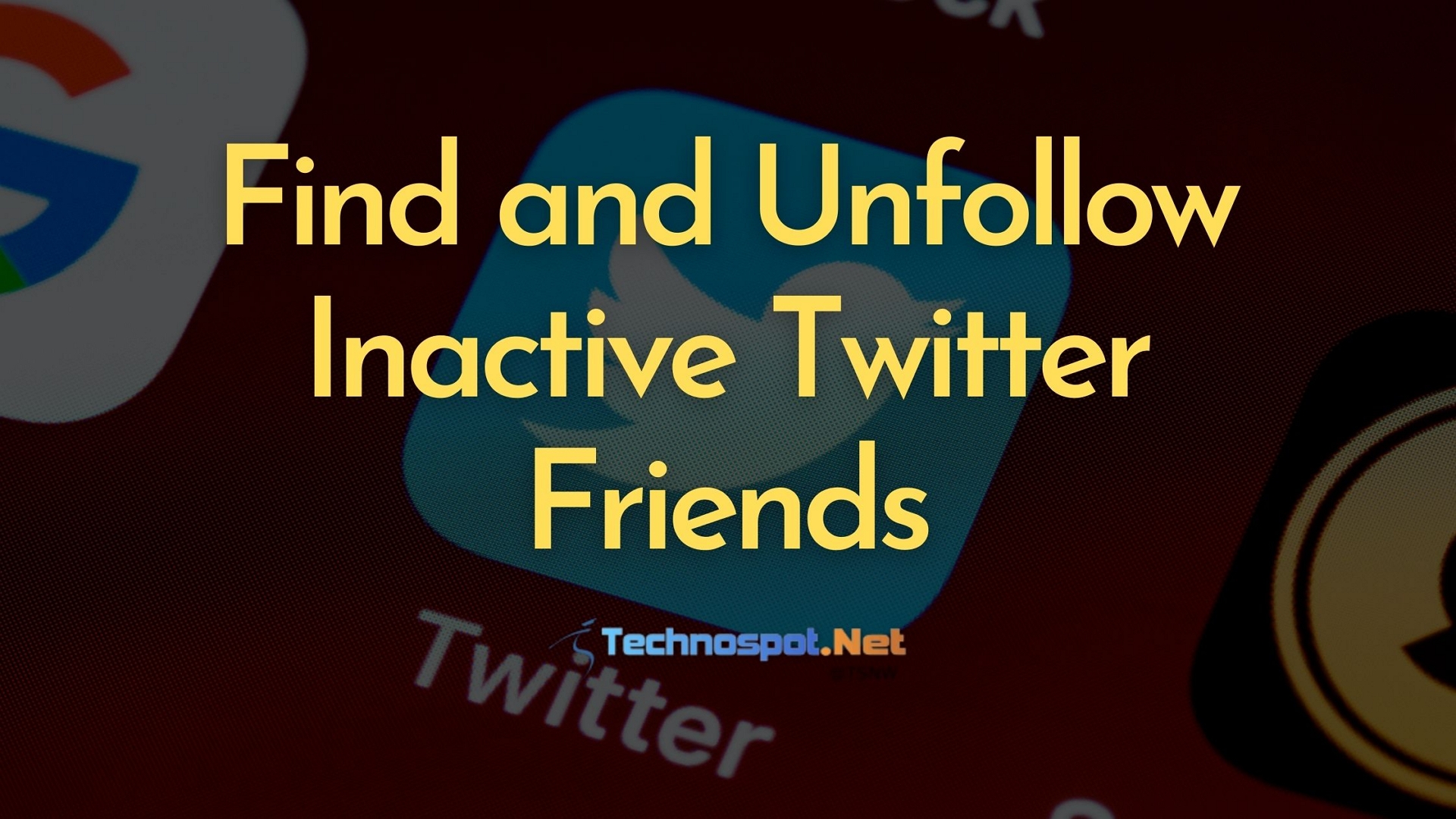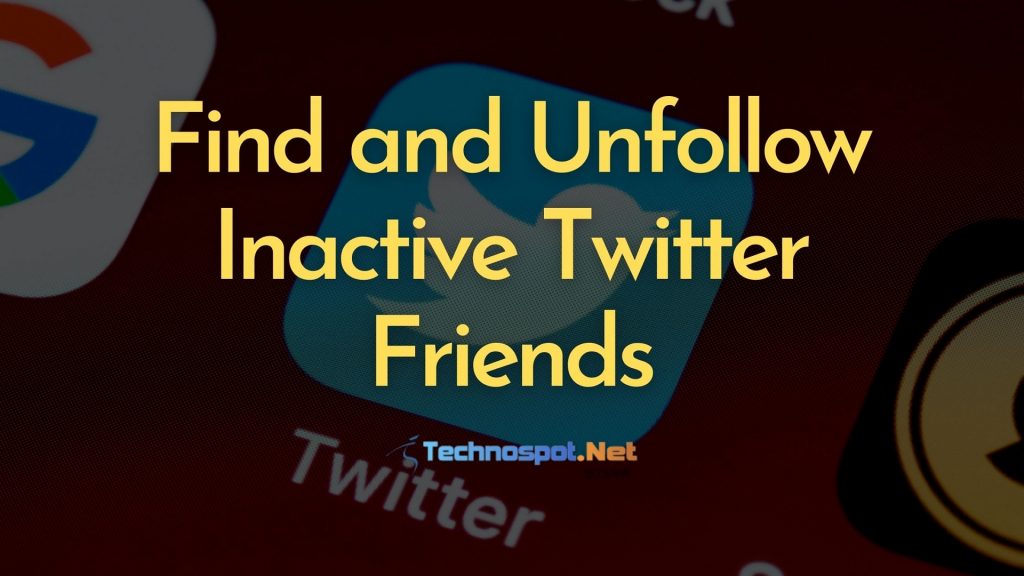 How to Find an Inactive Twitter Account
However, for any average user, it's hard to find an inactive Twitter account. For this, you have to open every Twitter profile and check their tweets and retweets history. It's difficult to understand who are inactive users on Twitter. It's hard to judge an account being inactive because not all signs of an active Twitter account can be confirmed by visiting their Twitter profile.
However, by using specific tools, spotting inactive Twitter accounts can be made relatively easy for you. They make it easy to find inactive Twitter accounts and unfollow them. These Twitter account management tools enable you to make a list of dormant accounts and then clean up your Twitter account thoroughly. You can locate fake accounts and inactive accounts. You can get in-depth analysis, which helps you find fake, spam, and talkative accounts you follow, but they affect your account's value.
Tools To Find And Unfollow Inactive Twitter Friends
Finding and unfollowing inactive Twitter friends one by one is difficult if you have an extensive list of followers. So you can use some free or paid tools to unfollow inactive Twitter accounts that help you unfollow the users quickly. Here are some of such devices:
CircleBoom
Untweeps
CrowwdFire
Make sure to try each of them before finalizing one.
1] CircleBoom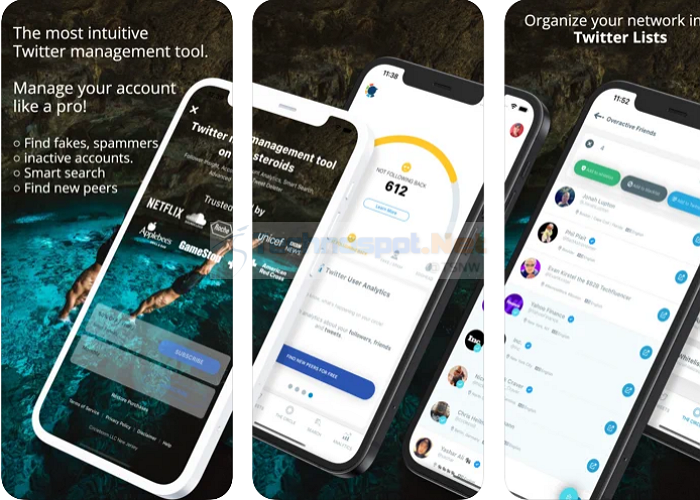 It is one of the best Twitter account management tools to remove inactive Twitter users who have not tweeted for more than 30 days. It segregates your friends & followers as inactive Twitter users, talkative accounts, fake accounts, and spammers. The Circleboom tool marks account as inactive accounts and help you unfollow them quickly so you can focus on the right ones to follow.
Circleboom seems to be the most reliable resource for managing Twitter accounts at the moment. From unfollowing inactive Twitter accounts to managing tweets and likes, this is a free service with paid options available for those who'd like to do more.
By visiting the Circleboom webpage, you can log into your Twitter account and begin filtering the accounts that you're following.
Circleboom offers some more exciting features:
Login to Circleboom using your Twitter profile.
It will analyze your Twitter followers and make a list of inactive followers.
Then check the circle for Inactive accounts.
It displays a list of all inactive Twitter users who are following you.
Now you can select the tick box and can unfollow those Twitter accounts together at a time.
Circleboom shows you your account analytics. It tells you from how many followers to days since the last Tweet. It will inform you about the account activity before you unfollow the account.
Free Circleboom account allows you to unfollow inactive accounts. It also has a paid monthly or yearly subscription to service those who need to do something more ($7/month to $149/month).
2] Untweeps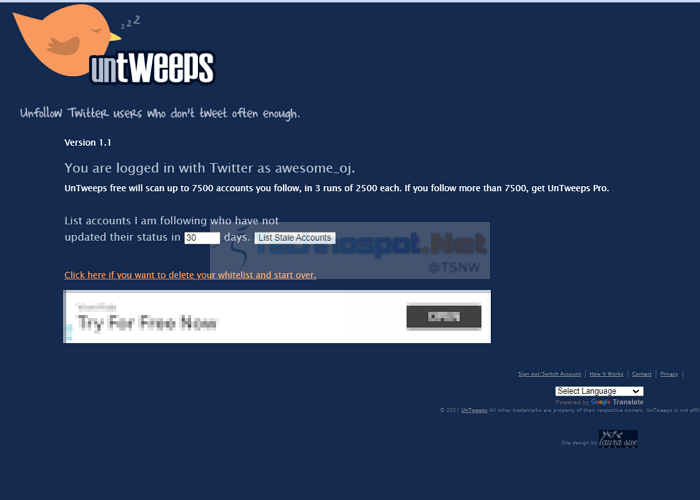 Untweeps is a reliable and straightforward tool with a user-friendly interface used to unfollow inactive users in bulk. Login to Untweeps.com using your Twitter account. In Untweeps, you can select the days as per your convenience for which your Twitter account has been inactive for a long time. List them, click the inactive users' tick boxes, and click the "unfollow" button.
In the case of multiple Twitter accounts, you can choose the Untweeps pro plan. If manually selecting the inactive users feels time-consuming, you can use a Chrome extension or execute a simple JavaScript in your browser console to select all the tick boxes in the window.
3] CrowdFire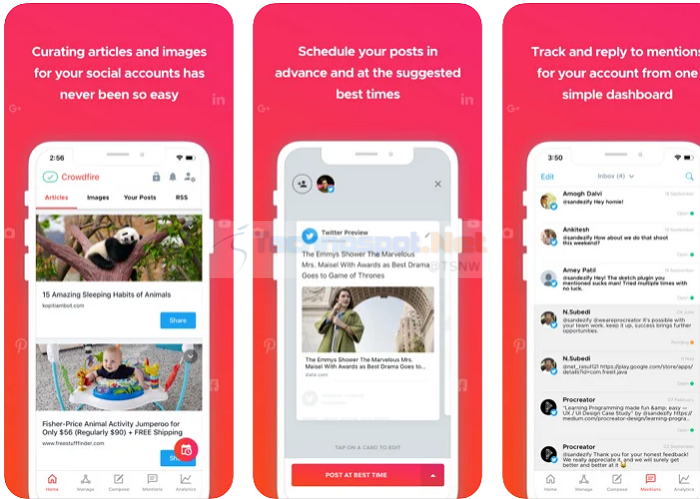 Based on last activity time on Instagram and Twitter, Crowdfire is one of the best Twitter unfollow tools to remove inactive users. It's available for Android and iOS smartphones.
Similar to other unfollowing tools, The Crowdfire tool has professional plans with add-on features. But if you want to unfollow only inactive users, this free version of the app will be of great use for you.
Twitter Unfollow Mobile App
There are some mobile apps to unfollow Twitter followers as below:
Unfollow for Twitter: This app makes your job easy to unfollow multiple users quickly. It is available for iOS users only.
Statusbrew: This app can be used for both Instagram and Twitter to unfollow inactive users. It is available for Android devices.
Which are famous free tools to unfollow inactive Twitter users?
There are some third-party tools used to manage Twitter accounts. You can use them to do many things rather than just unfollowing inactive twitter users. Following are the few top-rated Twitter management tools:
Circleboom
Crowdfire
ManageFilter
Unfollowspy
Untweeps
Tweepi
iUnfollow
Audiense
Unfollower Stats
Why Unfollow Inactive Twitter Friends?
Twitter has made the process of unfollowing complex, and many such tools are shut down based on using the Twitter API. Unfollowing people manually is time taking, depending on the number of accounts you want to unfollow.
Still, you can rest assured that the people you are following matter just as much as your own Twitter following. All such automated tools should be used carefully for unfollowing any Twitter users, as while selecting users, they can sometimes unfollow genuine followers.
It's better to be organized on Twitter to be more productive. You can use these tools to remove unwanted inactive Twitter users, and it will help you maintain your follower/following quality ratio. You should replace inactive users with active users who will help your Twitter community grow and be more engaging.