If you are in a hurry and need to create an animated image or popularly called as GIF, UnFreez is a pretty good solution. Not only because of the small application size but its very easy to use. All you need is to drag and drop your images, select time difference between each and hit to create the GIF file.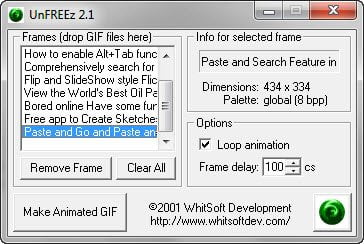 I tried with 15 to 20 GIF images I have and it worked out like a charm. No slow performance or anything, just the right output.
Sounds simple right, It is but then lets take a look at some points which is kinda drawback for it.
It needs all the images to be in GIF format which is odd as most of the images you will find on web are JPEG format. So there is an extra step of conversion on your side for it.
The Author as warned to have all your images to be of same size for best result. That might not be possible all the time but if you do follow a standard where you keep image size equal this is good. Also creating gif of different size doesn't look good either.
So now if you are planning to create GIF where you need more customization, I will suggest using Photo Scape which apart from other features can create GIF from formats like PNG, JPEG and lets you choose the size to choose for the GIF Image.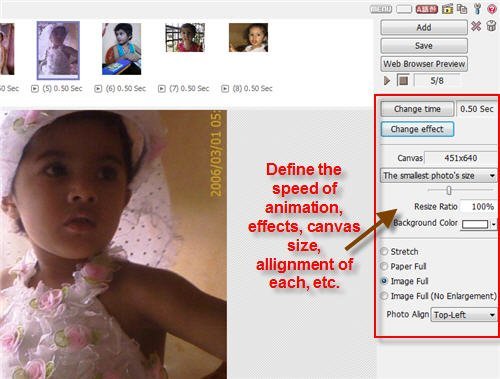 Download UnFreez | Check out more image editing tools here.