My Uncle has a Yahoo Mail Account and he was pretty annoyed when he saw a lot of email started coming in which was basically Yahoo's promotional emails about daily stories, offers, news and so on. He mostly expect important emails such as reply from Tender or enquiries and so many emails where just wasting his time.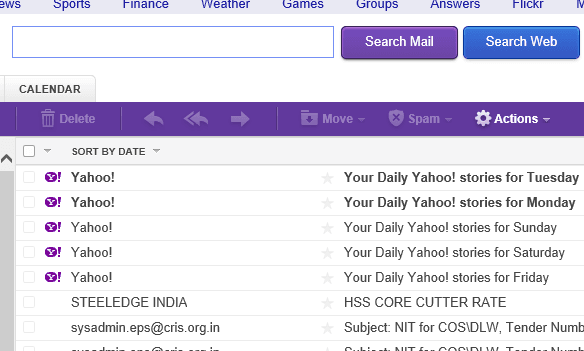 So when he asked me if there is a way to stop them, I looked into this account to find if I can get rid of completely instead of sending them to spam or set up a filter for that.  Luckily, there is an option in Yahoo Mail & Account Settings to get rid of this.  Follow the instructions as below:
Go to Account settings by clicking on the top left icon which displays your name.
In the next screen, scroll down till the end till you find Notifications and Subscriptions.
Under this section, click on the link which says Update newsletter & marketing options
This link will take you to Yahoo Subscription center where choices for Promotional Newsletter and Advertisement are listed. First make sure you unsubscribe from all newsletters which is listed under Special offers and marketing communications from Yahoo! There is a clear all link right at the bottom, use that instead of deselecting individual ones.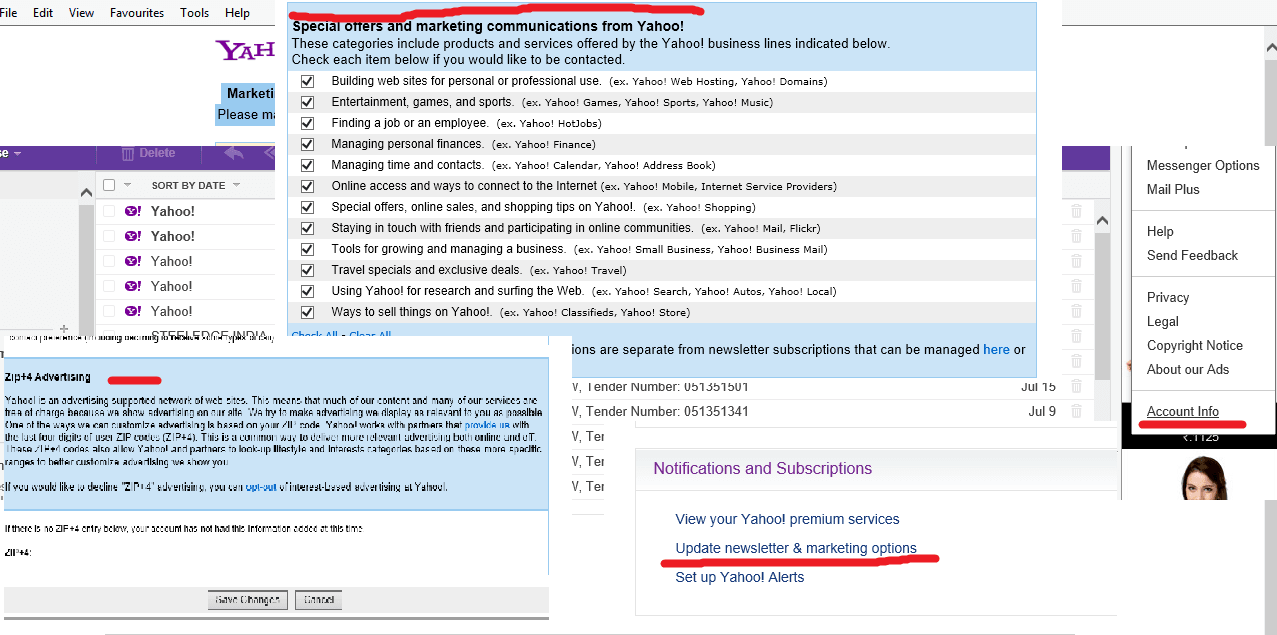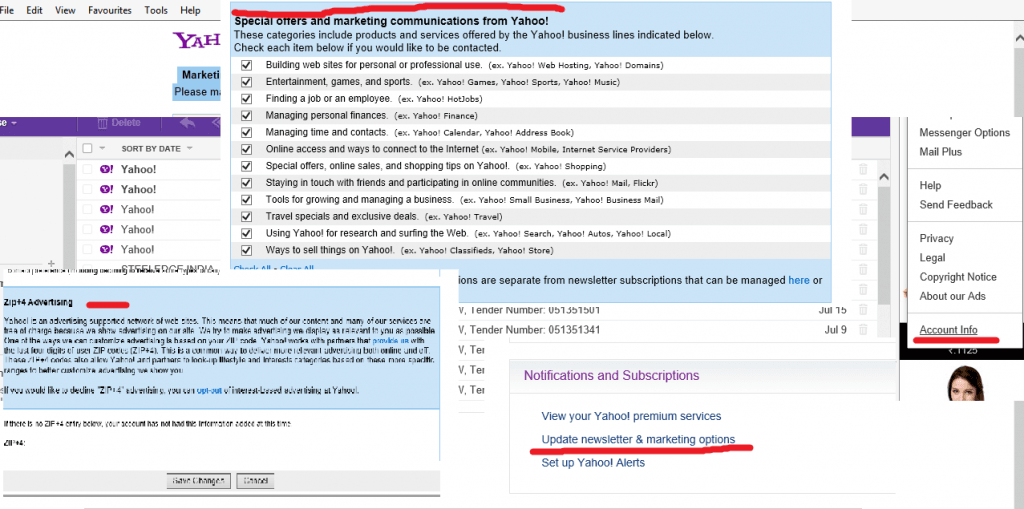 In the same page, at the end, you will find Zip+4 Advertising. This network is used by Yahoo to display advertisement based on your interest. In simple language lets say if you made a search for Anitvirus Software, Yahoo might show you ads which are based on Anitivirus. If you are ok with advertisement but hate them because it follows you where you go, you can choose to opt out from it.
Look for a link which says Opt Out in "If you would like to decline "ZIP+4″ advertising, you can opt-out of interest-based advertising at Yahoo!."