We have been talking about several URL shortening services lately. Some URL shortening services are blocked in several countries, i.e. if somehow you feel like accessing a shortened URL, you might not get to see the page just because the service used for shortening the URL is blocked in your country.
So, in such case, here comes the solution Untiny, which helps you to retrieve the original long URL from the shortened new URL.
Using the tool is simple; you simply need to paste the short URL to extract the original long URL out of it.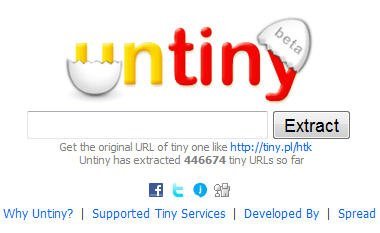 As soon as you paste the short URL, and hit the 'Extract', the original URL appears in front of you, as shown below.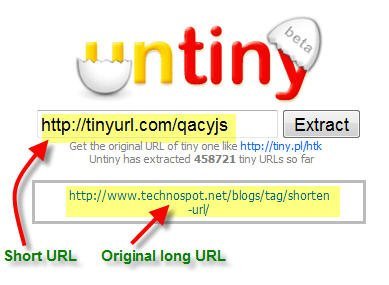 Untiny is a useful tool for blocked URL shortening services.