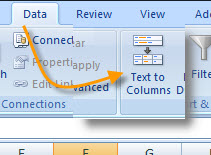 Lets say you have a line which you had copied from somehwere and contains data like First Name, Second Name and City. Now once you put it in excel and you want to seperate out in diff columns , this will be a difficult job, Specially when you have lets say 300 lines of such data.
Its time you should know Columns to Text Feature of Micrsoft Office Excel 2007. This helps you to break along text into columns of excel based on certain de-limiters. Most of the time you will have just on delimiter in these cases. You can save a lot of time doing this.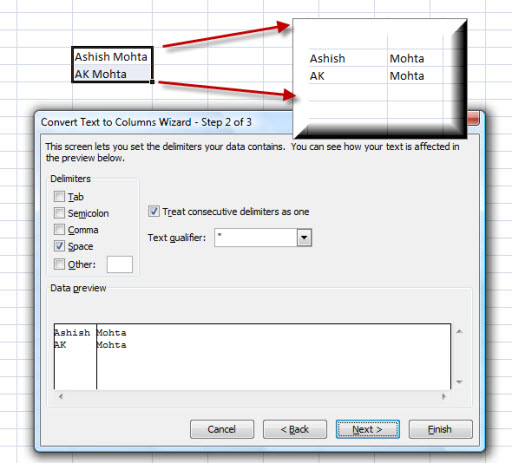 The menu is availble under Data Tab of the ribbon menu.