Stethoscope Expert is an app for iPad, iPhone and iPod touch, which is designed to help you learn to interpret the stethoscope sounds, it allows you to listen to heart murmurs, lung and bowel sounds, and later it interprets the sounds, to tell you the cause of these sounds.
You can save and record sounds in phonocardiogram wav format, which later can be added to electronic medical records. Stethoscope Expert has a built in feature which allows sound filtering and noise cancelling in order to achieve a better sound quality so that the app can produce good results.
Apart from the people involved in medical profession like, students, doctors, nurses, etc. it is also a lovely way to listen to your baby's heartbeat while he/she is still to arrive in this world, sounds interesting, isn't it?
Here are some of the snapshots of the app, have a look.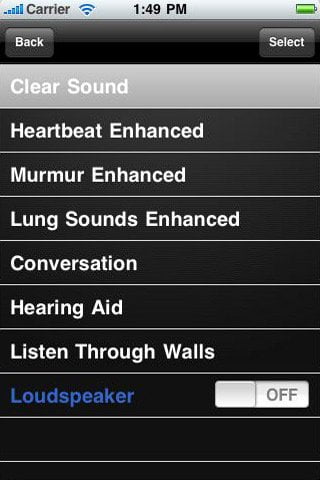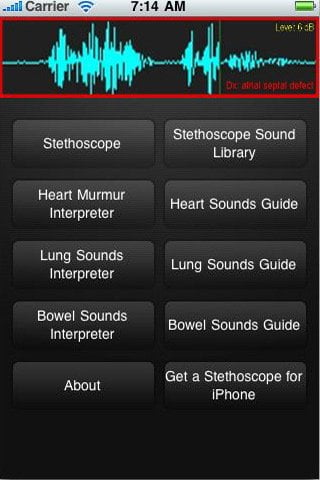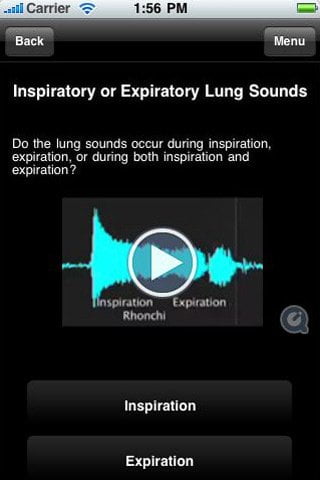 You can read more about this app in detail on the official Stethoscope Expert page, also you can download the app from there, however this app isn't free, but looking at the capabilities and usage, it sounds worth paying for it.
Looking for some free apps, dont forget to browse through our collection (mostly free apps) of iPad apps and iPhone apps.