Hyphenation or Hyphen in short is probably something we had learn when we were in school and had been using it always in our notebooks when we cannot fit it into the same line.
Though we had been told not use it as it doesn't look good but if you really intend to use it and that in Microsoft Office word 2007, the feature is right there.
Under the ribbon menu look for Page Layout
Under Page Setup you should see "Hyphenation" which is by default set to none.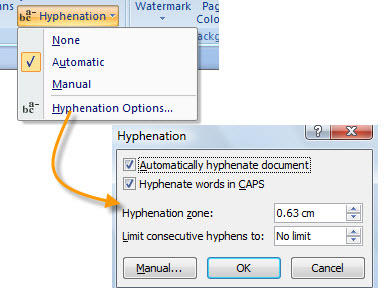 You can set to autmaitc or manual. Even set it limts for consecutive hyphentations and so on. So how many of you use this feature ? I am curious if anybody is using it.