This article will elaborate on how to use Hyphenations in Word. Hyphenation can be helpful when it is about making the text look clean on the page, especially if you struggle with standard formatting options and justified text. We will explain the concept and how to use it in Microsoft Word.
What Is Hyphenation? Where Is It Used?
The hyphen (-) is a mark that links words or portions of words and is used directly between letters with no spaces. There are various uses for the hyphen, as seen below.
Use a hyphen when a word needs to be split apart because there isn't enough space to fit on one line. For example:
For effective proofreading, certain strategies are recom-
mended.
Use a hyphen to show a term written out letter by letter. For example:
That word should be spelled r-a-i-n in English.
To prevent unwanted vowel doubling, use a hyphen. For example:
Pre-eminent without a hyphen would be preeminent.
To stop some words from being misunderstood, hyphenate them. For example:
Re-collect means to collect once more; Recollect has a different meaning when
there is no hyphen.
How Are Hyphenations Applied in Microsoft Word?
Hyphenation in Microsoft Word not only means writing appropriately while employing hyphenated terms. The use of hyphens here affects how the content appears on the page.
It helps ensure that text is delivered in orderly, regular blocks. To do this, the justified text is used. Yet, there are situations when justifying text results in too much space between words.
Editing the text would be one method to get around this. Yet you may turn on hyphenation in Microsoft Word if you don't want to edit what you have typed. This will correct the issue brought on by text justification by inserting hyphens between syllables in longer words at the end of lines.
How to Use Hyphenations in Word (Microsoft Office)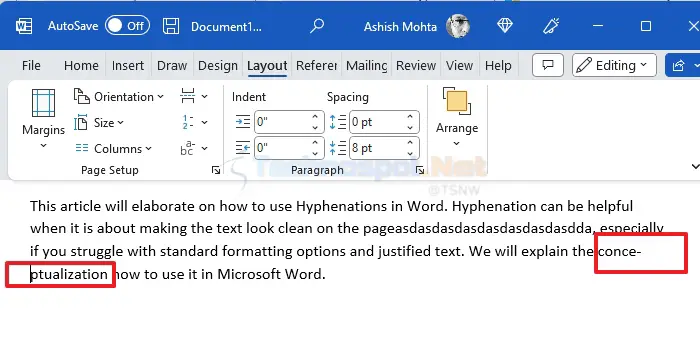 So, given below are the steps to activate hyphenations in Microsoft Word. You can insert a nonbreaking hyphen by pressing the Ctrl + Shift + Hyphen keys:
Open your Word document and click on Layout or Page Layout tab, depending on your version of Word.
In the Page Setup group, click on the Hyphenation option.
A drop-down box will open. If you select the Automatic option, it will automatically add hyphenations throughout the document. If you click Manual, you can decide where to insert the hyphens.
The Hyphenation options option allows you to add hyphens to your document. The number of consecutive hyphens can be limited. Enter the maximum number in the Limit consecutive hyphens box, then click OK.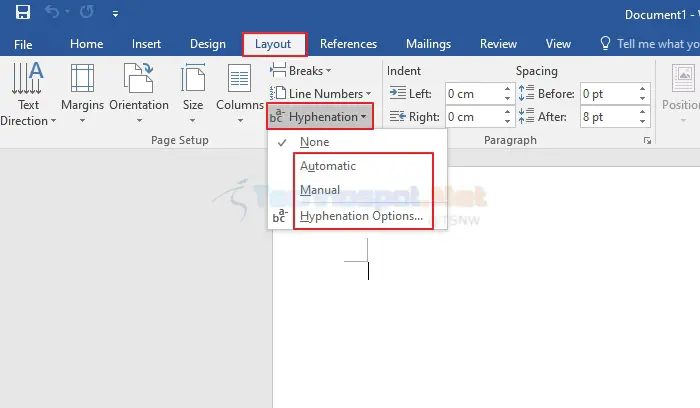 You can also prevent hyphenation in text. This is how you do it:
Select the text, go to the Home tab, and open the Paragraph group settings by clicking the small arrow next.
Choose the Line and Page Breaks tab in the Paragraph dialogue box.
Select the Don't hyphenate checkbox next to Formatting exceptions and click OK.
The margin width can be used to manage hyphenation. By changing the width of the margin, you can manage the number of hyphens in your document.
Click on the Layout tab and click Margins.
Choose one of the preset margin widths, or choose Custom Margins and then enter the Top, Bottom, Left, and Right margin widths.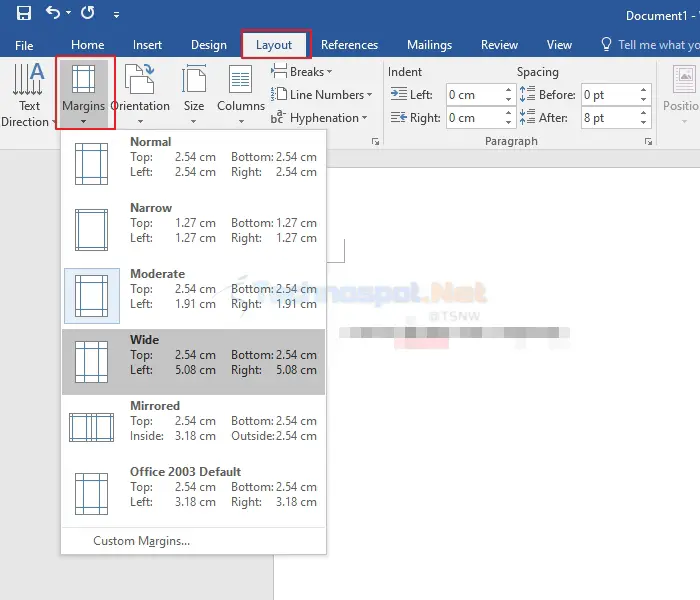 Conclusion
So, this is how you add hyphenations in a Word document. You can choose to have Microsoft Word hyphenate your text in one pass or automatically as you type. To have Word suggest hyphenation, you can alternatively use manual hyphenation. Although manual hyphenation gives you more control, automatic hyphenation is quicker and easier.