Skype has finally launched its video messaging service to all of its clients — Windows, iOS and Android except Windows Phone which allows you to send a short video as offline message to your friend. This is a perfect tool to capture moments and share with others when they are not here. To start using them, you will have to download the application and update your current client. So if you see the app update notifications popping up, you got it. Below is a video demo:
That said that option shows up for any contact you want to send a video message ( No Group Video message!!). So first select a contact, hit video message button, record and send. A preview is show before you hit send. You also have record video if there is a disturbance in the current recording. This means you don't have to go back and start again.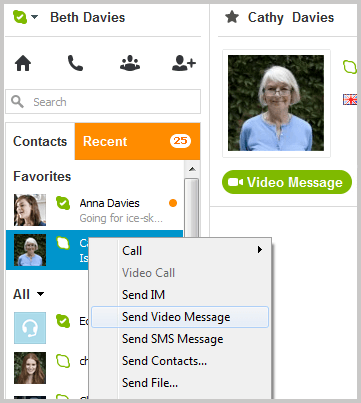 Important Points you should know before stating your Video Messaging.
None of these messages can be deleted. So you better watch out what you send.
Regular Skype users can view the message for 6 months while the Skype Premium can watch them any time you like.
There is no video section where you watch all of them. It will appear in the conversation folder. So scroll!!
Users who don't have the feature enabled or are using the old client will receive a link and a code. To view the video message you've received, simply click the link and enter the code on the webpage that opens in your internet browser.
A video message can be send when you are on voice call or when somebody does not answer your call on Skype.