Microsoft has released iPad version of their decision based search engine, Bing . Below is a video review of its features and few test I made using voice. Overall this is an awesome app and I will give Bing team 9 out of 10. A very well done job here.
Key Features  of Bing for iPad
Very easy to use Interface.
Integration of Voice Search.
Very rich visual results, check out Top Searches.
Live Tiles right at the bottom of Bing App which displays Weather, Map, Latest News, Movies etc based on your location.
Bing Wallpaper which is same as you see on Bing.com
The best part of Bing App is the movie search, It allows you to watch movie trailers, shows cover images etc.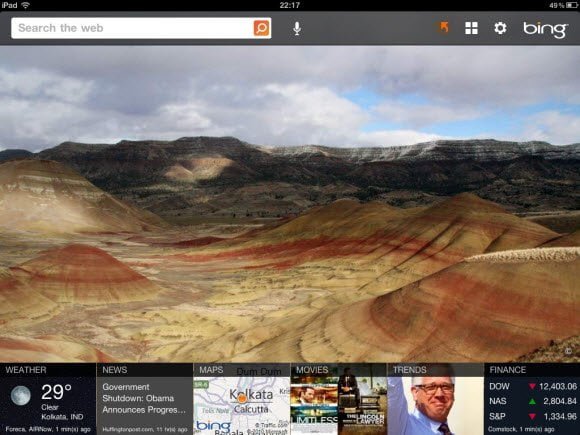 Download from here