DICOM or Digital Imaging and Communications in Medicine (DICOM) are standard for distributing and viewing any kind of medical image. If you remember those scans which come in black and white. These images are mostly seen on some bright light by the doctors.
MiniDicom allows you to see these images on your computer. This software is an ultimate boon for doctors and patients who want to analyze or tag all DICOM tags from computer.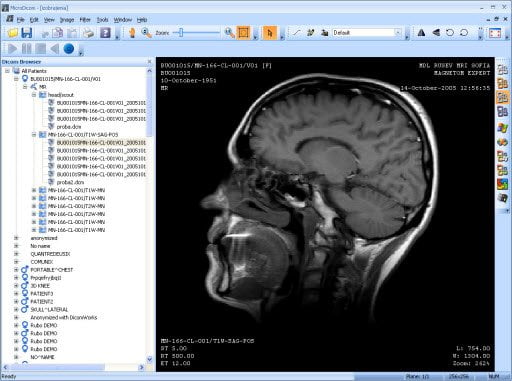 This application is used for primary processing and preservation of medical images in DICOM format. Its also well equipped with  most common tools for manipulation of DICOM images and it has an intuitive user interface.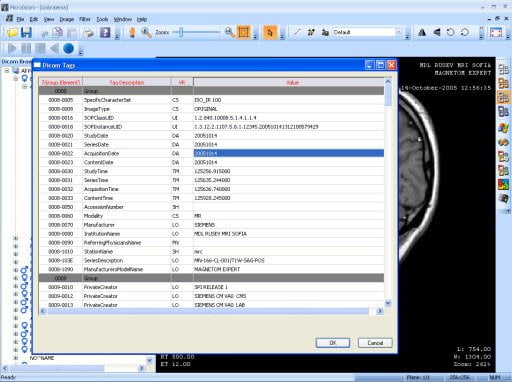 Features of DICOM viewer:
Open and save medical images in DICOM format
Open images in common graphic formats(*.jpg, *.bmp, *.gif, etc)
Open and save DICOM directory files
Export to the most common picture formats, movie file format(.avi) and clipboard
Brightness/contrast control
Zooming and panning
Standard and Image processing operation