Or Call it as a Type Navigator. This service lets you visualize the fonts depending on several attributes of font i.e. Type : Arial but you want a thick Arial with little curve and more thickness and things similar to that. This way you can find the font which you have in memory. This is the reason team here says " All you need is an image in head"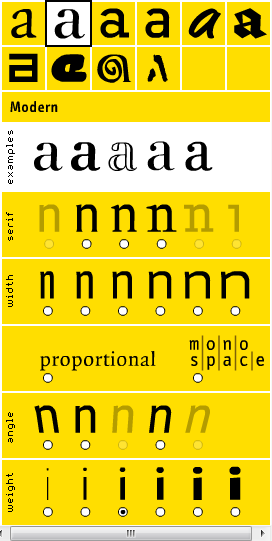 You can also search with Font name and just in case you know which designer you can search with that too.
Though the service is free but the search result leads you to buy fonts which you might ot might not like it. But the idea of this kind of service where peopel can visualize with these aspects is definetly interesting.
Even though you might not buy it but you can always find your closest match and then do a search on  other font services to find whats free for you.  Try Type navigator