Some of Android Tablets have their volume buttons such that it is very inconvenient to use. On top of that, when you put up a case on it, it becomes even tedious. So the only solution to this situation was a volume control app which could integrate well either in the notification center or was as easy as using a gesture. They also come handy if your volume buttons are broken or not working. So here are two apps of my finding which I find useful.
Easy Volume control apps for Android Tablets
Volume Control
This app adds a small scroll bar to the middle right of the screen. You can swipe up and down like scroll bars on the browser. As you scroll up, it gives you an overlay of the percentage of volume and vice versa.
It is beneficial because
It stays around your right thumb.
It can stay on top of your apps, which means speedy access to the volume scroll bar without pulling down any notification bar or switching between apps.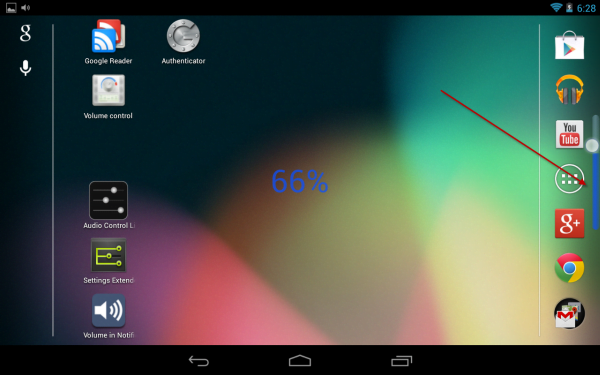 Features:
Choose foreground and background colors.
Adjust transparency
Change Alignment, Horizontal, vertical offset, and bar type.
Volume control can be changed to control Music or System or Ring or Notification or voice call.
Auto hide indicator
Quick Enable or disable.
Volume In Notification :
If you want something which can integrate with the Notification system, this is the app for you. It brings the old-style buttons for Mute, Up and Down with a percentage on the side. You can also choose to skip the app to start at boot automatically.
The puts a media volume and mute control in the Notifications window that can be accessed from the status bar on your device. Lastly, make sure that this app is not blocked or disabled when the battery is low.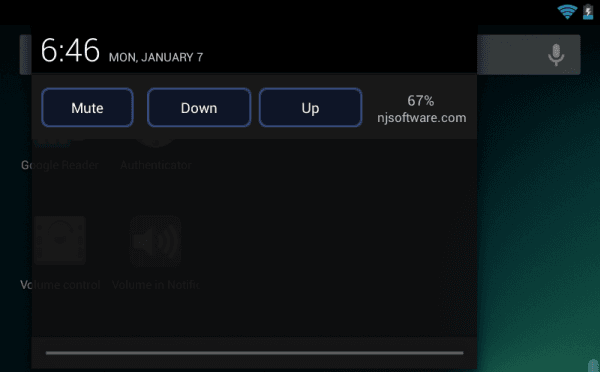 I am sure that these Volume control apps for Android Tablets will come handy. Let us know about your experience.