VSO Image Resizer is an awesome application for managing your photos; a 6Mbs download is all that's required to enjoy the VSO Image Editor. Once installed, and launched, it asks you to choose the photos you want to manage, multiple photos can be selected for batch processing.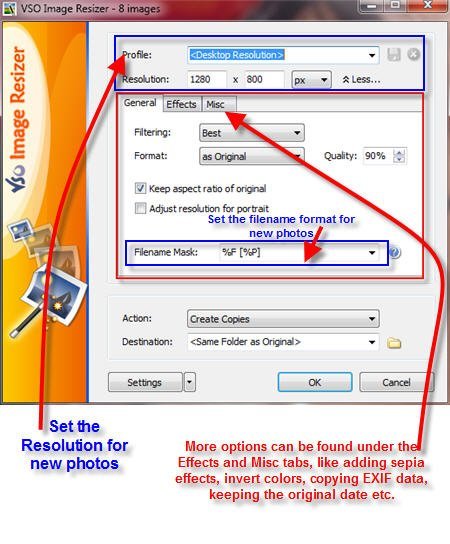 Using VSO image Resizer is pretty simple, once you open the interface things are quite clear and soon you can get comfortable to start using it like a pro.
Let's have a look at what all can VSO Image Resizer do for you –
Resizing the images to several resolutions.
Percentages of Quality in new photos, which can help you to make your photos optimized for memory.
Filename format can be chosen for new photos, will help in organizing them.
You can either convert the original photos, or create new copies for them.
You can integrate watermarks (image or text), and add effects like sepia, inverted colors, add border of any colors to your photos, etc., as shown below.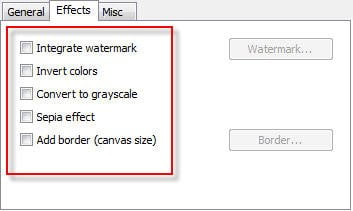 Copies EXIF, XMP to newly generated files from originals, set the DPI, and keep the original dates too.
There is a setting button on the main window itself where you can make the settings for some more operations, as shown below.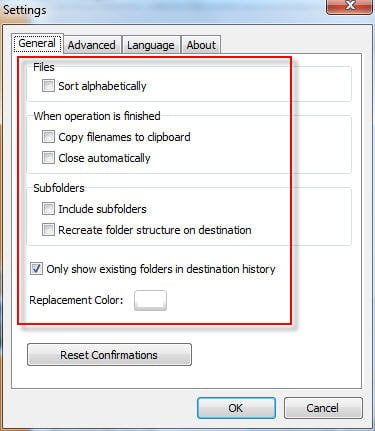 This definitely is a nice application for managing and optimizing your photos for blog postings like other activities.
Give it a try, the simple user interface is another added advantage to it.Download VSO Image Resizer