Creating Collage has been covered numerous time here but this time we are picking a site, Photovisi,  which gives you  a set of  predefined templates which fits for particular  number  of images. The preview of the collage gives you exactly how it will look like. Photovisi also has a template which allows you to create a black and white collage.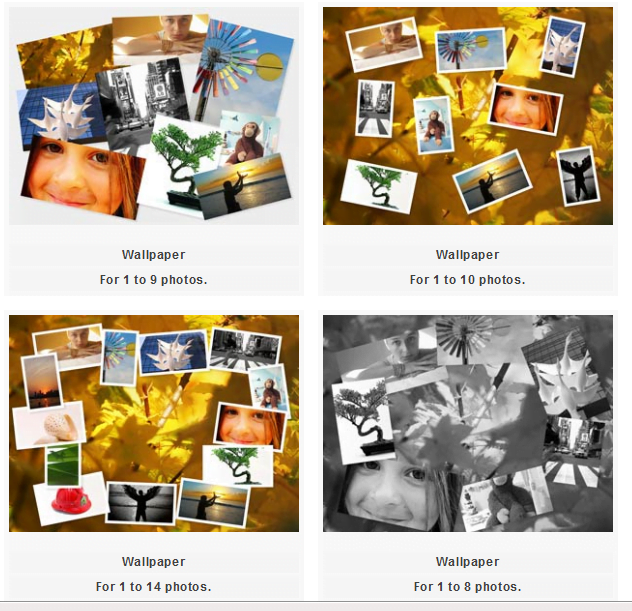 This is an advantage as none of the other software like  Shape Collage but the preview wasn't that effective but it has its own uniqueness of creating collage in shapes.
Select a template
Upload  pictures from Flickr or from your computer
Wait for the output.
Since you already selected a template you can imagine how your wallpaper collage looks like. Another unique feature in Photovisi is it allows you arrange pictures i.e. you can choose which pictures should come in front and which can take backseat.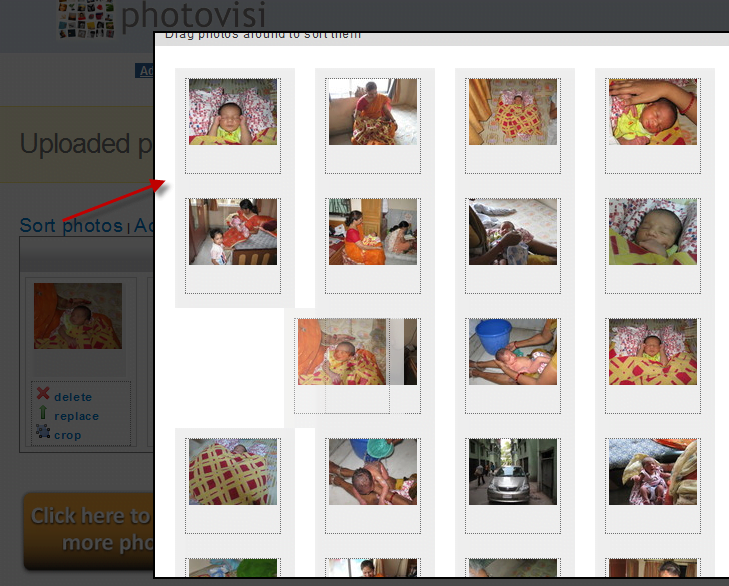 Arranging picture is where you should be more focused. You can order your picture start from left i.e. first picture starts from left and so on.
You always get a preview after you upload your pictures. Whenever you rearrange pictures you would get a new preview. If you are happy with it just go ahead and create a collage out of it. You can download the cpllage in  800×600 , 1024×768 and  1280×800 pixels format.
Here is Ananta's Black and White collage.