Google OS is finally making a clear entry and telling everybody it's not dead and if you want to give it a test drive, Google is ready to give a notebook running Google Chrome OS, all you need to do is sign up this form and only if you are in US and 18 years and above.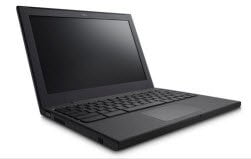 You can checkout the Netbook here including hardware specs and other features.
The advantages of Chrome OS will be :
Get connected to Internet in 10 seconds. That's the boot time in short.
Since the data is in the clouds, even if you lose your netbook you can get it back when you switch to another.
Security, Updates and the recent web Apps Store will make things completely different.
As of now I am not very excited about the netbook but definitely will like to try it out to see how the complete experience is, specially when it's not windows or mac but a complete different beast.
I am sure the experience will be similar to what I have on iPad where everything is Apps and connectivity is all I need. A perfect solution when I don't need to do heavy work and its the Internet is what I am looking for.
Here is Google Chrome Netbook Video Tour :