If your family members are food fanatic like me and want to east something new everyday but no compromise on calories, Google Recipes are here which helps you find food recipes according to time taken for cooking and calories they have. Mom and Wife's are going to live this.
Go to Google.com, if you get redirected to your country domain, change it to Google.com
Type in a food name
You will see Recipes listed in left menu.
Select it and you will see the  Time and Calorie filter right there.
Apart from this you also get to Filter Ingredients if you are not allowed to eat some or have allergy to it.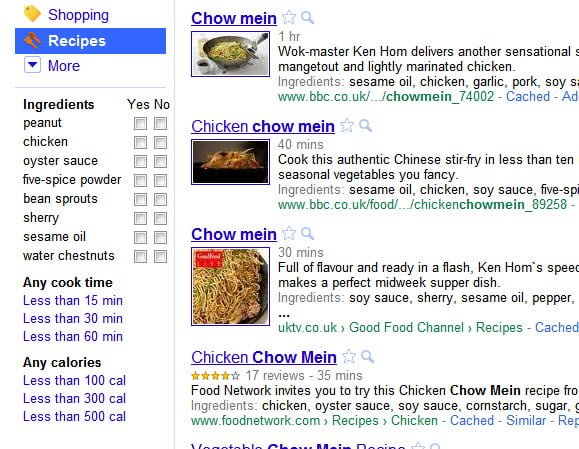 Video Demo of Google recipe Search : ( 34 seconds, Direct Link to YouTube )