SnagFilms, one of the most popular Movie based website which brings the worlds best documentry films has now released an iPad App. So if you have an iPad and love watching documentary films grab this app from the iTunes store absolutely free.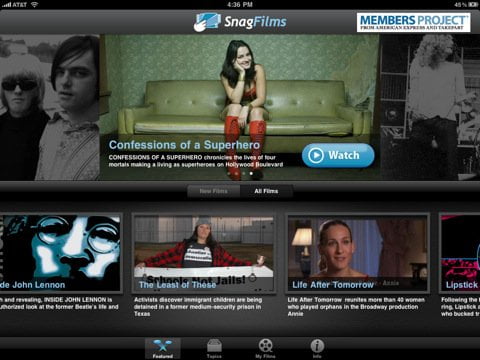 There are 1700 titles setup for iPad from categories of Arts, Music, Culture, Society, Politics and History.  Apart from this, the app allows you create your own playlist so you can check it out later and share it on Facebook or twitter.
This app is only available for US iTunes store only and hence I wasn't able to test it out completely. However looking at the screenshots and reviews, the app looks great. Give it a try. Download from iTunes.