System admins many a times need to keep track on many log files when there is a backup process running or a system maintenance is going on. Scenarios can be massive an only log files help.  Log manager is one such program which can help system people to keep an eye on these log files and see the updated content.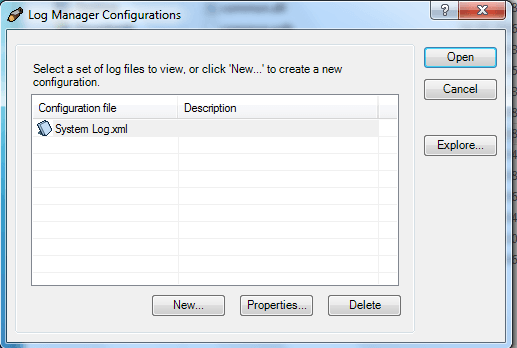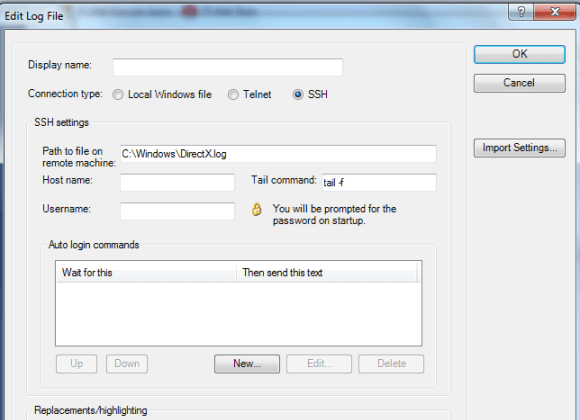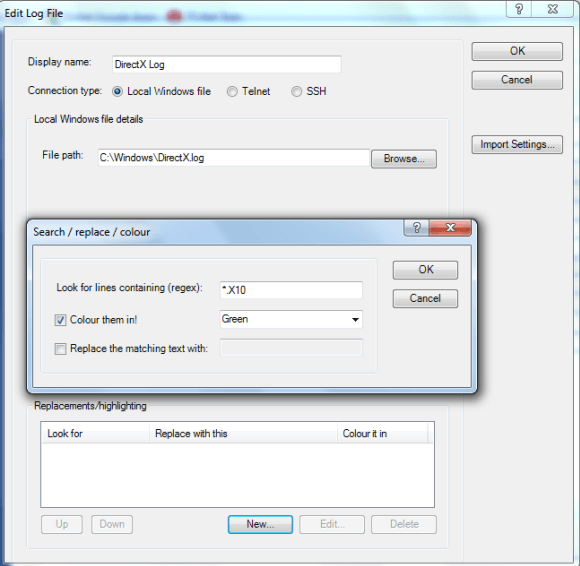 Features of Log Manager :
Supports creating multiple profiles. For example for all backup process you can add all log files into one profile and for system messages you can create another.
Supports monitoring of remote log files over telnet and ssh along with local file monitoring. Useful to watch servers on client sides.
Allows you to color mark particular expressions and replace them with something else if you are aware of what kind of error code shows up. Supports Regex.
Copy existing log file reference.
Import and export.
Though it says to watch on remote files, technically you can kepe an eye on any local or remote files any where in the world if you have the access. Download Log Manager.