Ever wanted to watch YouTube videos without any comments and other several widgets, ads etc. on the YouTube pages, i.e. did you ever felt like watching YouTube Videos, with just the Video Window?
If yes, here is the solution, quietube, this is a bookmarklet, place it on the bookmarks toolbar, and when on the YouTube video page, simply click on this bookmarklet and get rid of other annoying sections on the page. You can watch the videos either on black or white background, as per your choice.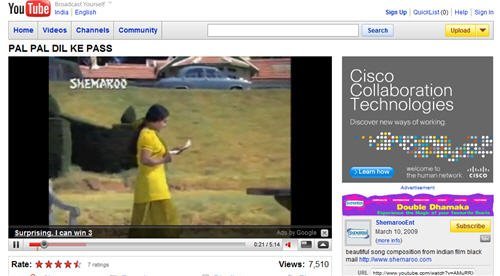 Shown above is a snapshot of a Video from YouTube, without the quietube bookmarklet, now have a look at the snapshot of same video with quietube bookmarklet.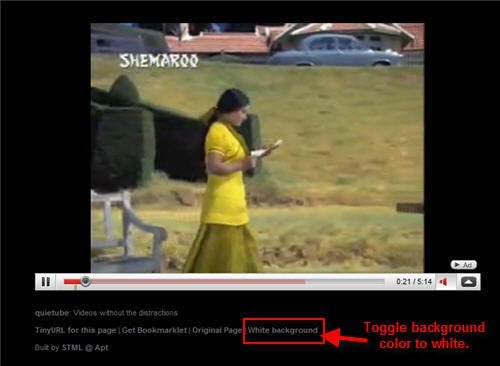 There is another bookmarklet for Flickr, you can call it the quietube for Flickr, this too odes the same function, i.e. allows you to have a look at the Flickr photo, without anything else present on the page. There are two bookmarklets, one is used to make the background black and other to make the background white, choose any or both and place it on the bookmarks toolbar. Shown below is a photo with the black blackr bookmarklet.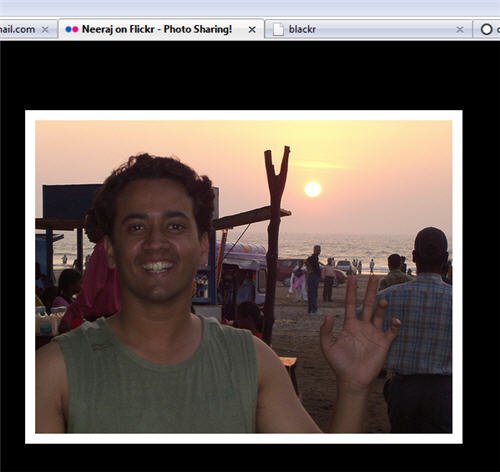 Using the bookmarklets is damn easy, you simply need to drag and drop the bookmarklets to the bookmark toolbar, and when on a YouTube page or the Flickr page, simply click on it.