We had talked about Wifi spots on google maps before but today we will talk about a service which sounds pretty serious and going to stay for sure.
WeFi is a community driven service which allows you to add your wireless connection on their maps ( driven by google maps ) which in turn can be discovered by any other member using the service.
WeFi finds your location according to the IP address. Once registered and logged in you can go ahead and map your WIFI. While adding your location you can give your name, number , address and set your privacy settings also.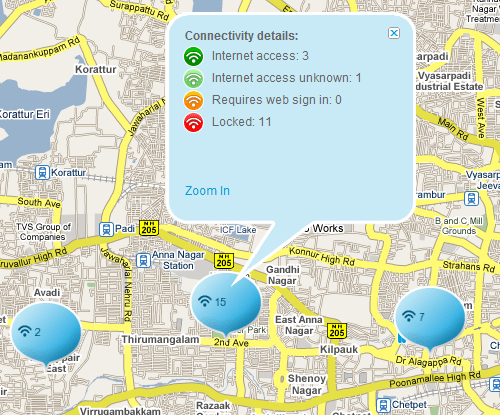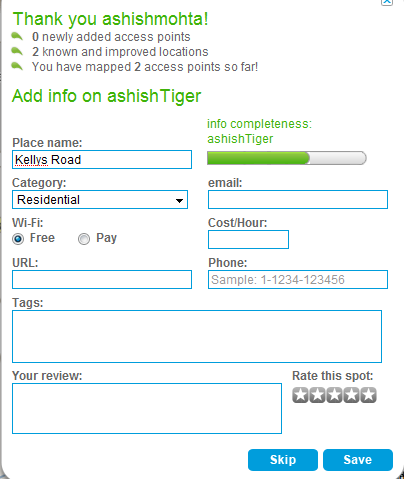 This doesn't end here though. WeFi has its own messenger system
Which lets you find wifi spots near you.
Add people in your fiend list whom you can chat with. This is useful as you can make sure the wifi spot is available before you plan to move in there.
This is dynamic since your IP can change it find nearest spot according to that.
Lets you manage people who are connected on your WIFI and more.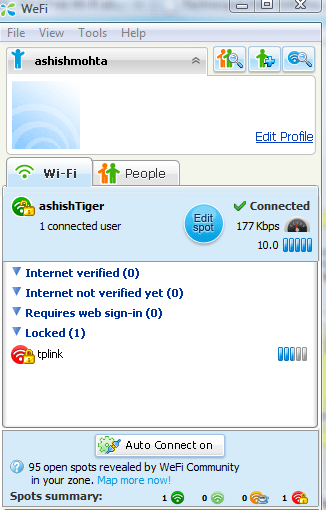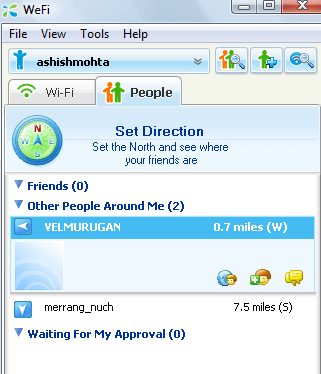 This service also lets you add your paid wifi spot services with details of hourly charges and login url where the payment can be made. This makes a lot of sense. If you have pretty safe secure network you can always make money out of your WIFI connection.
Over its an excellent service with an awesome community which will definetly lets you find nearest wifi spot if everything else fails in the world.  The best thing I liked is the messenger service. You need not to visit their website just use the messenger. Check out WeFI