We talked about Spindex last week, it's an online application by Microsoft's Fuse Labs with the sole aim is to bring social networks like Facebook, Twitter and applications like Evernote, Bing Search, RSS feeds together. Lets get into details.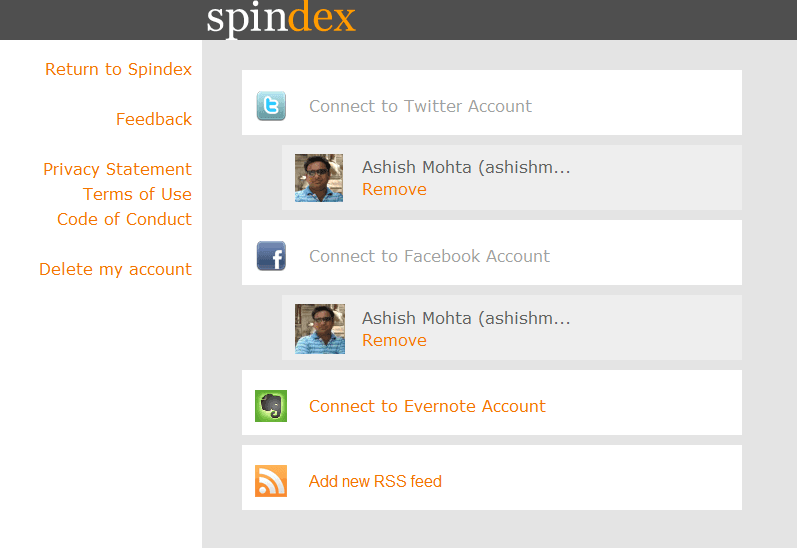 First Impression :
Keeping in mind this is first of a kind, the tool is pretty decent. You wont mind using it for sure.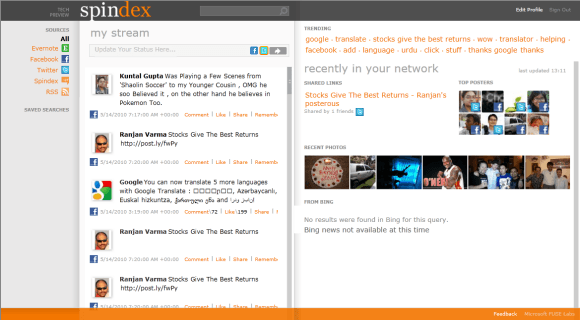 Is it Complex ?
No only if you give few minutes to it. Spindex is more like a book. Where on the left hand you have all the updates coming and right hand side is related to what is on the left hand screen.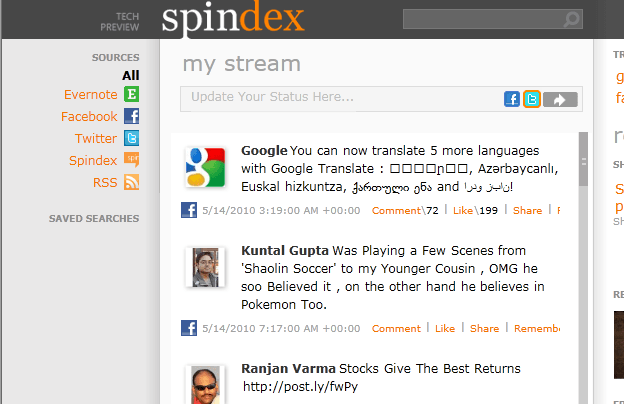 For example if you are viewing the streams together, right hand page will tell you the top posters, latest images, trends etc. If you click on any person you will get more info about that person even in search. However if you click on particular status update you will see few more updates from the person and search of his tweet.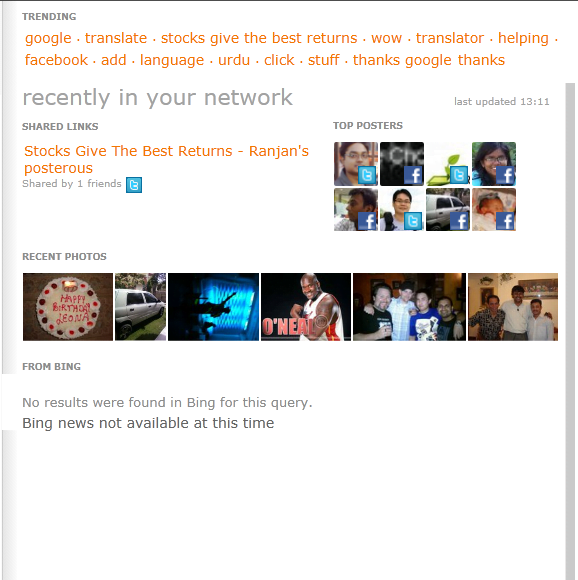 Any drawbacks ?
Cant say drawbacks but there is a lot of room for improvements. For example I need to check who talked about me, who replied to me etc. There seems to be no direct way to do it.
Who can use it ?
Anybody but only of you like related searches to appear. In short if you only like to update interact but do not bother much about realted stuff, Spindex is not for you. But if you do, Spindex is worth trying it.
So can I sign in ?
Not yet, Its not open to all but you can make a request.