Hacking a loved one's phone is something that we don't take pride in, but one that we are at times forced to do to know that we are on the same page or have peace of mind.
Parents these days also try to keep an eye on their children's activities by hacking their phones to find out who they are with and where they are, especially when they feel that the child's behavior has changed. Relationships have also had to suffer the effects of social media usage, whereby spouses have been forced to spy on their partners who they suspected were cheating.
As much as spying has led to a lot of heartbreaks, it is an act that people have come to accept and appreciate, and for that reason, there has been a need for people to find ways to indulge in it without getting caught.
Due to this reason, app developers have had to come up with ways of ensuring they provide people with reliable ways of keeping tabs on others without raising suspicion.
Many blog articles have listed quite a number of hacking apps available, and I decided to do a review myself and try to come up with the best choices for you.
Why You Need A Spy Software
While social media has many advantages that people have been able to appreciate, it also brought with it the ability for people to cheat on their spouses, kids to be scammed or even humiliated on social media, and other foul crimes to be committed. WhatsApp and Facebook accounts have especially been the main targets.
What App Can You Use To Hack A Whatsapp Account?
Finding the right app online to hack a WhatsApp account is not hard; the only problem is finding the perfect app for the job. With many app developers out there, there are so many fake apps that have been made available for you, and as such is easy to get duped.
Here are some hacking apps that I felt were the right choice
Spyier
If your intention is to hack a loved one's phone, then Spyier is the app that you are looking for. This is a fact that has been backed up by the millions of users that it serves today. The app is so detailed it will be as though the account you are hacking was actually yours. You will not need to know the target's passwords to access their information.
Corporate houses such as BuzzFeed, PC World, and Forbes have had nothing but praise for spyier, given its convenience and ability to provide you with everything you need.
Spyier takes only a few minutes to install, and once you have it, you can spy on anyone's WhatsApp account totally undetected.
Once you have logged in to it, you will look for the "social apps" button and select the "WhatsApp" option. From there, everything else is pretty basic.
Spyier is a user-friendly app, making it easy to use for anyone. It can also be used in both android and iOS phones, making it available on most devices.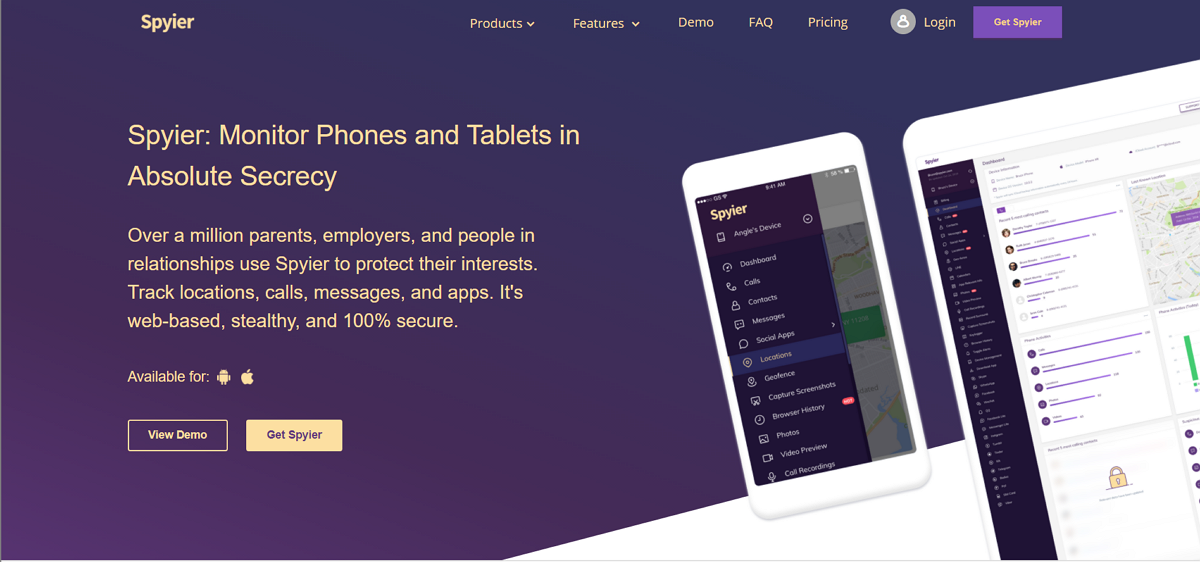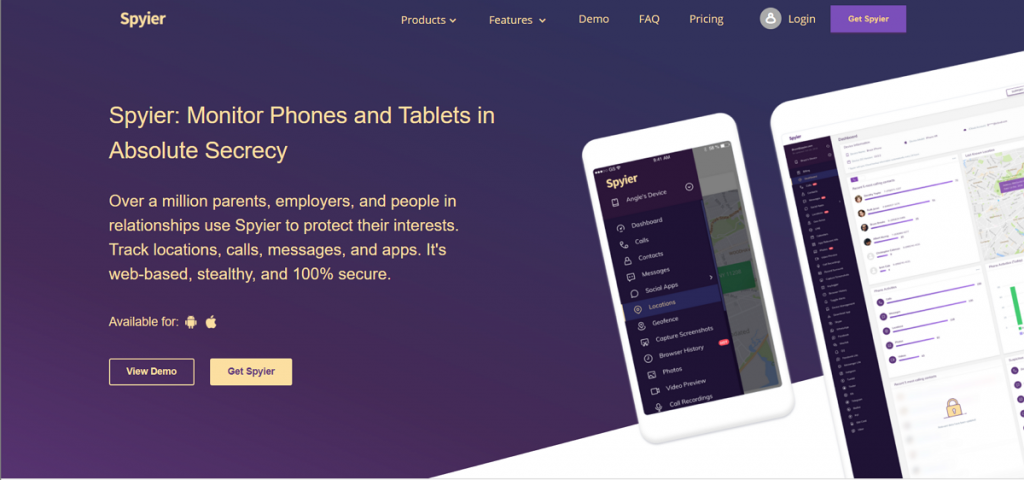 Why You Need Spyier
The following are some of the reasons why spyier should be your choice if you intend to hack a Facebook messenger:
Encrypted Data Protection
This is meant for security purposes. You are the only one who will be able to view the information that you get.
No technical knowledge is needed.
No background knowledge on hacking is needed. It is easy to use
No need to download software
You can use the app directly from the website.
No jailbreaking needed
How Does Spyier Work?
If the Facebook messenger to be hacked is on an iPhone, all spyier will need to do is access the iCloud. All iPhones have their data synced on the iCloud, meaning that you won't even need to touch the other person's phone in order to hack it. Spyier will instead make use of the iCloud to hack the other person's account and present you with the information that you were looking for.
With an android phone, the process becomes a bit tricky but still very much doable.   You will need to install the app on the target's phone to hack it. This means that you will need to get access to the phone for at least 5 minutes which I believe shouldn't raise any suspicions.
However, the app is small, about 2MB, and once you have managed to install it, it has a feature that allows it to stay hidden, and only you can unlock it with a password. This means that you can quickly install the app on the other person's phone and have it operate in the background without them ever noticing it. Also, once you have installed it, uninstalling it can be done remotely, and you will not need to touch the other phone again.
Spyier also has a free demo on its website that allows you to practice using all its features without ever having to install it onto your device.
Once you are ready to start hacking, here are the steps you need to follow:
Get its Subscription plan.
This process will require you to have an email address where you can receive the prompt once you have made your subscription. You will be given a username and a password.
2. Log in
You will use the username and password you received to log in to the site.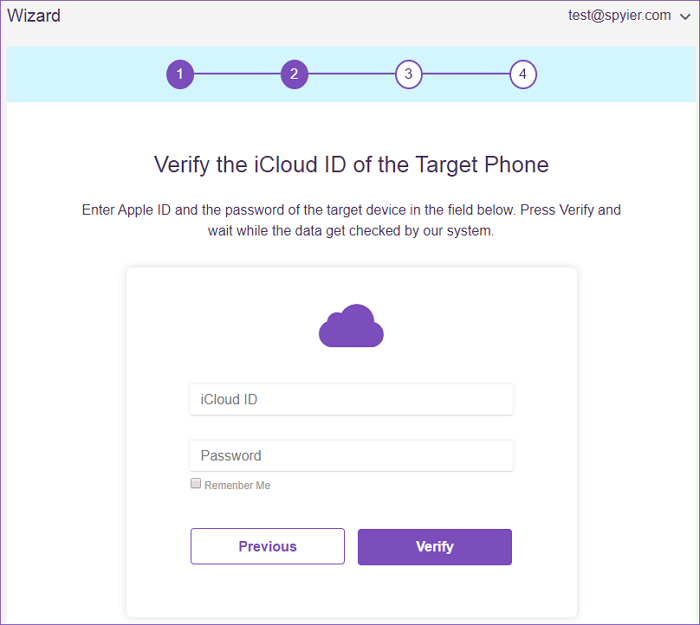 3. After verification, you can go ahead and start using the app. Just select what you want to go through on the dashboard.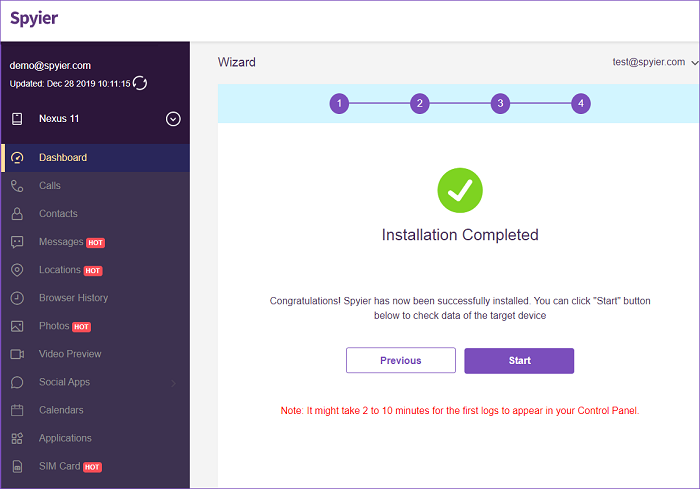 Click here to learn more spyier
Other good WhatsApp Messenger hack apps are:
Cocospy
Its customer care service is available to you whenever you are in need, day or night.
It has a massive user base, thus making it trustworthy.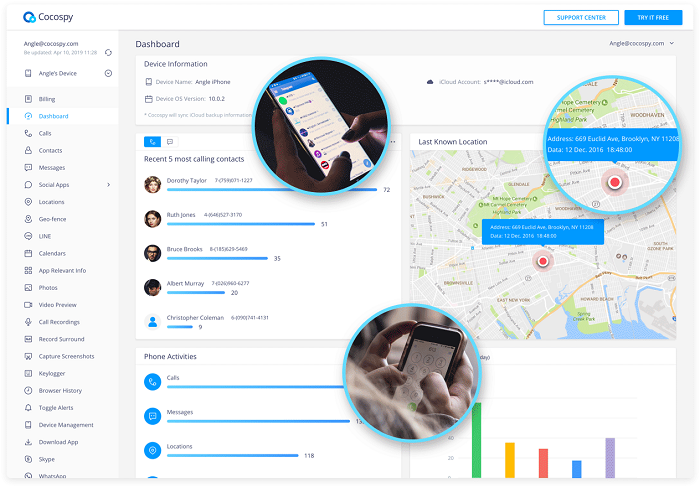 Spyic
With a 96% customer retention rate, Spyic has proven to be quite reliable for the millions of people it serves.
It has very low subscription charges.