Working for long hours is good to meet your deadlines but too much of it can lower your productivity in long-term. Even studies say that taking break for a short duration and distracting your mind for a while keeps the boredom away and Breaker is one application which can help you in this.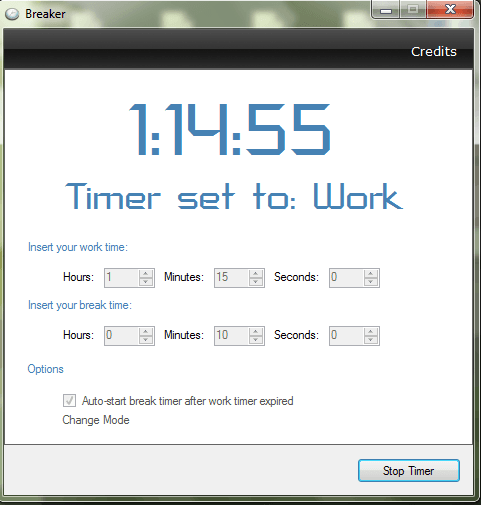 Once you install and run this application, just set how long you want to work and then what would your break duration. Done that forget and start working and you will know when its time. The application also allows you to switch between work and break, if you want to take break first and gives you an option to Auto Start break timer for next break.
Sweet and Effective, Download this application from the developers page here.