Windows Phone 7 was officially launched on October 11 which are ready on sale on 9 different devices of which 2 are from LG, 4 from HTC, 2 from Samsung and one is from Dell. Now with so many devices its very obvious that you are already confused which device to choose. Though it totally depends on your need but Operators do play a major role here. For example my favorite HTC HD 7 is coming with T Mobile but if I am already on At & T it becomes difficult for me.
The Official Site of Windows Phone 7 has a comparison tool already available which helps you compare between the available models of phone. The comparison takes care of Display, Processor, Camera, Battery Life. This is what I got as a result when I compared, HTC HD 7 and Dell venue Pro.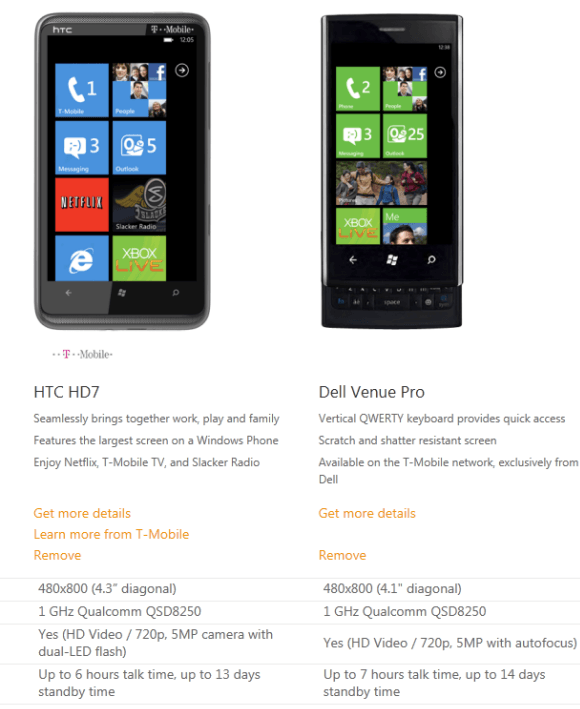 Once you decide on any of the phones, you can click on respective link to see the details from the operators as the price is major dependent on them. Depending if you want to take a phone compensated by operator under terms and conditions, Windows Phone 7 will be cheaper for you.
Related : Looking for tool to compare more phones ? Check out Compare Cellphones