Ever wanted to know the about the hosting of your favorite website or blog? Here is an online tool which can help you with this. WhoIsHostingThis is a simple online tool to find out the hosting service of any website.
It has simple interface, all you need to do is simply key in the domain name of any website, and find out the info.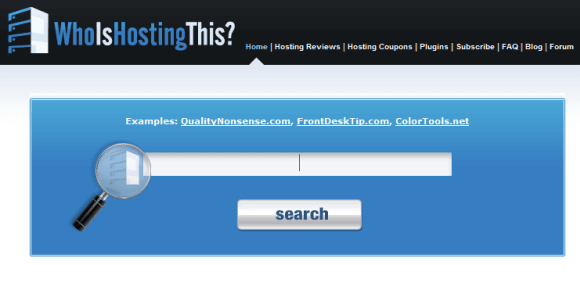 It provides you the information like –
Hosting.
IP Address .
Nameservers.
Links to visit the hosting service.
And some offers, like may be a discount coupon to the particular hosting etc.
So, if you too want to know, where the particular website is hosted, try this tool. @WhoIsHostingThis