Microsoft released a new toolbar few days ago and as usual my first impression like for any other toolbar was, another crappy thing which will disrupt my experience with IE 9 this time. But I was wrong  and here is why I love using it now :
Absolutely Non intrusive :
When I say non intrusive it doesn't mean that it says quiet all the time but the way information is displayed. It's completely inline and it shows you slowly in form of notifications.This tool bar acts as place holder for apps each of which can be controlled, you can add or remove any apps easily.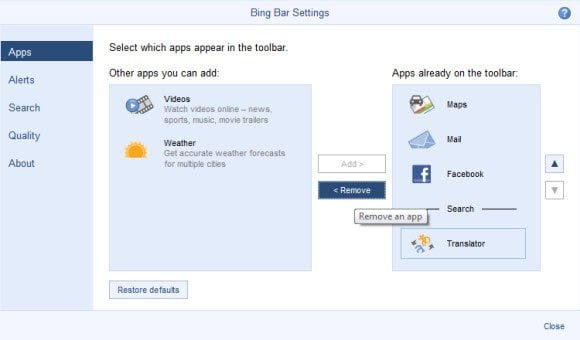 Integrates your e-Mail:
All your e-Mails can be integrated right here. When you use Bing toolbar you can switch of all the other email applications and only turn on when you see an important email. Less apps running means you are less distracted.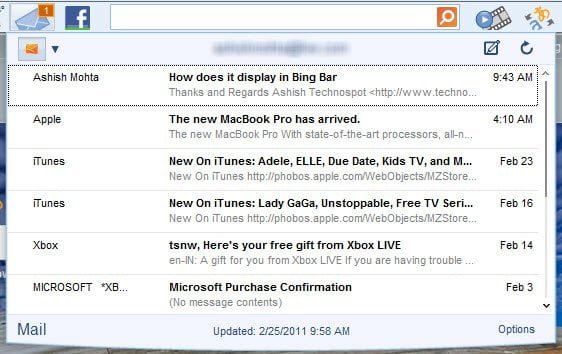 Control over the notifications :
Bing Toolbar lets you control each and every notification. Right from Email to Facebook notification and weather updates. Taking one step ahead if you feel that for some email account you don't need notification you can do that too.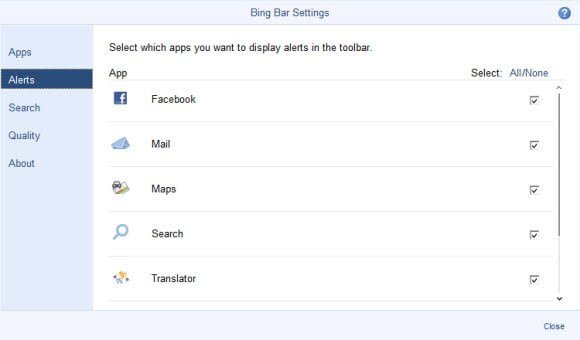 Its beautiful :
Forget those old fashion designed toolbars you might have seen. Bing Toolbar is definitely work from scratch and that's why it gives you a smooth experience with proper design UI.
Facebook Integration
Brings Facebook integration so you can stay updated with friends without going to facebook at all. You can see updates, photos, manage friend request, check messages and so on.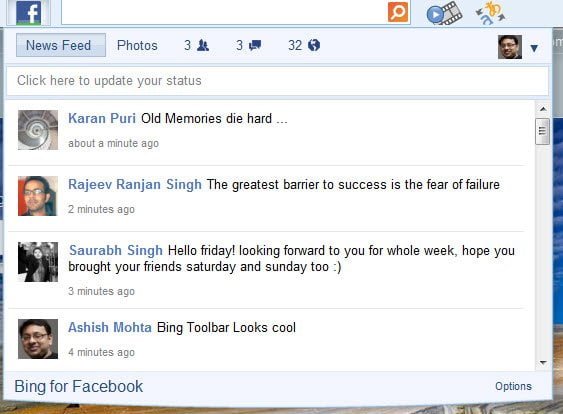 Bing translate :
It also brings you Bing Translation which can be set for pages i.e. if you want to translate always from one language to another it can be done. The translation is also non intrusive and there is no issue on that either.

My Conclusion :
Overall Bing Bar is an excellent toolbar, though calling it a toolbar will be wrong. Its more like an add-on which can do a lot of jobs for you. Mails, Facebook and so on. Being non intrusive is its best part and control over alerts is best. I would high recommend it. Download it from here.