IP config, Route and Netstat are three powerful windows command line utility which helps network administrators fix almost everything in case computers are not able to get in touch with each other. Now since its command line, regular users either need to Google or Keep commands stored in a text file to execute it when required but with Win IP Config, You can stop doing it.
This simple application has given a GUI to all these three tools and turned all the commands into simple right click menu and actions which you can execute using your mouse.
This application gives a tree view of any network adapter which is alive. You can see Mac Address, SubNet Mask, DHCP, DNS, Gateway, Media Type, GUID and so on.
Examples
To Renew your DHCP IP, Right click and select Renew IP Address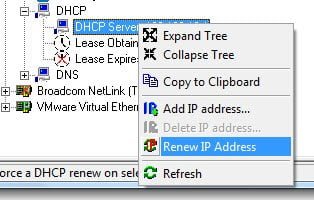 Mac Address can be seen when you expand your Ethernet Card. You can also view GUID, Gateway, Subnet mask etc.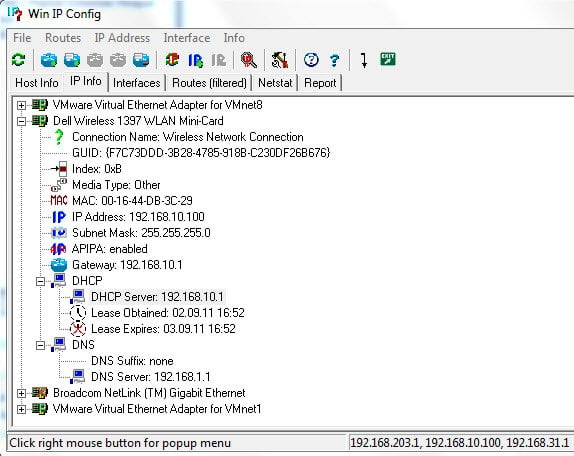 Add New Routes either one by one or upload a Route Configuration File for any particular interface. You can also edit, modify or delete a route list.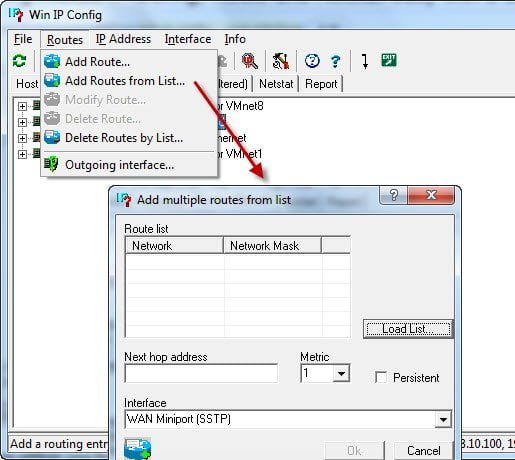 Add IP Address to any of the connected ethernet or wifi interface
Get a clear detail on how many network adpater are connected i.e. NetStat
A detailed report of all the network and related details can be saved, useful for network admins
Monitor Throughput statistics For each of the connected network.
You can see the Interface Stats for any by just doing a right click. Details like Octets, Packets, Incoming, Outogoing, Errors etc can be seen. You can also disable any of the interface with a click.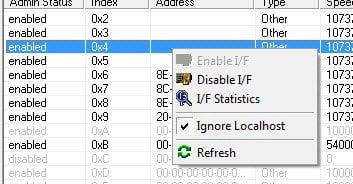 Overall this an excellent software which makes it easy to use the IP Config and related tools easily for anybody. It Works on Windows 7 and XP both.