Win P is your go-to shortcut to switch displays, extend, or mirror on Windows. The shortcut comes in handy if you have a multi-monitor setup. But what if you face the WIN P not Working in Windows 11/10 issue? Well, it can indeed be a little problem.
As it would prevent you from switching displays effortlessly. But luckily, getting rid of the error isn't complicated, and the below fixes should help you out.
WIN P Not Working in Windows 11/10
Windows + P allows you to switch between multiple monitors, project your screen, and more. However, if it's not working, then these fixes will be helpful to you:
Troubleshoot the Keyboard
Create a Display Switch Shortcut
Use P instead of arrow keys
Disable filter keys
You don't need an administrator account to execute these suggestions. However, ensure your display is connected correctly.
1] Troubleshoot the Keyboard
Before you go ahead and try any other fix, make sure that your keyboard is working fine. There might be a good chance that the Windows or P keys aren't working. So, you can try pressing these keys individually to test them.
You can also run the keyboard troubleshooter to fix hardware and software issues. If that doesn't work, you should also look for loose connections using an external keyboard and try updating the keyboard driver. If these fixes don't work, try running an SFC scan to find and replace any corrupted or damaged system files.
2] Create a Display Switch Shortcut
If the usual display switch shortcut, i.e., Win + P, doesn't work out, you can try creating a new one. To do so, follow the below steps:
On your desktop, right-click on an empty area and select New > Shortcut.
Next, enter the following location: %windir%\System32\DisplaySwitch.exe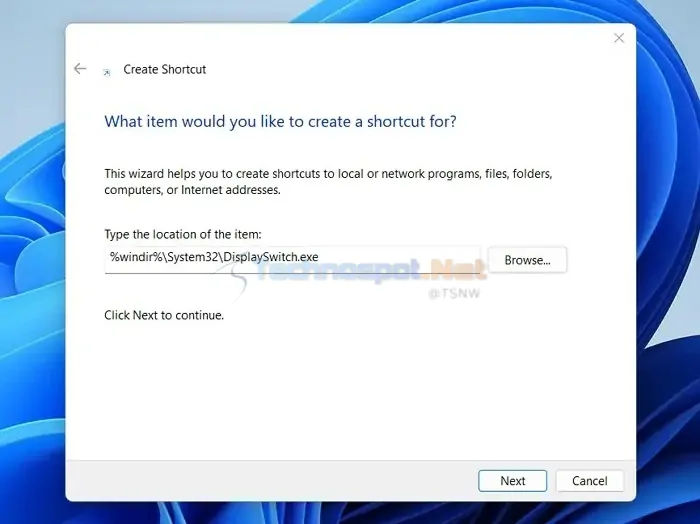 Once done, if you double-click the shortcut, the Display switch flyout option will appear, and then you can choose your desired action.
3] Use P instead of Arrow Keys
If you keep pressing the P key while holding the Windows key, it will let you switch the display selection. Many people end up using the arrow key while holding Win + P. If the arrow keys are not working, you can use the P key to switch.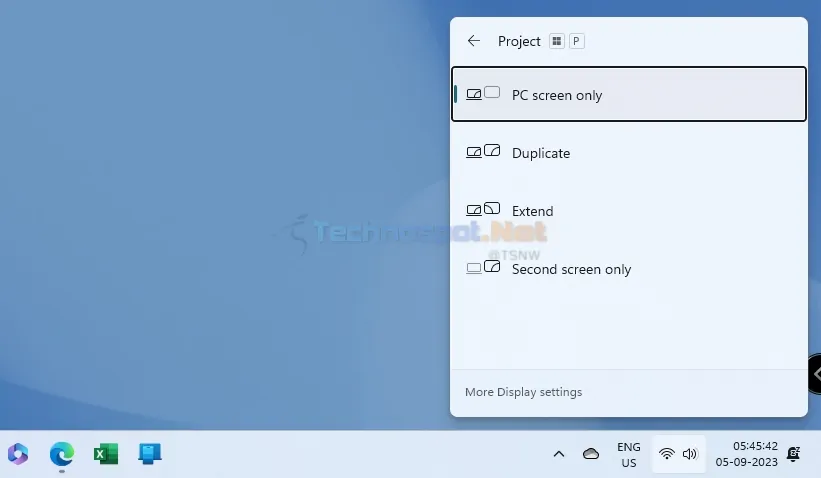 4] Disable Filter Keys
You can try turning off the filter keys. If you enable filter keys, Windows will ignore brief or repeated keystrokes. As a result, it may not detect the Win + P shortcut combination. To turn it off, follow the below steps:
Press Windows Key + I to launch Settings.
Click on Accessibility > Keyboard.
Over here, toggle off the Filter keys.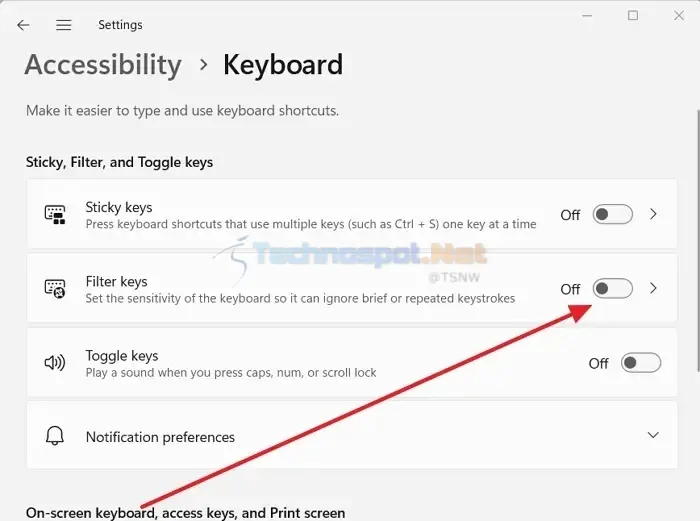 Once done, try pressing the Win + P key, which should work.
Conclusion
That said, those were some of the quick fixes for Win + P Not Working in Windows 11/10. Creating a shortcut would be handy if the usual shortcut doesn't work for you.
Why is my monitor not detected?
If you cannot extend the display to the second display or your monitor, check if the display is disabled. Windows allows you to disable any display if you do not want to use it. If your monitor is turned on, enable it from Display Settings to make it appear when switching.