I am using Windows 7 right from its beta version but never knew, rather never bothered to explore Windows 7 Calculator that has 4 amazing Worksheets :
Mortgage Calculator :  Down payment, Monthly payment, Purchase price, term
Vehicle Lease calculator : You can calculate lease value, lease period, periodic payment and residual value.
Fuel Economy Calculator ( MPG or L/100km ) : Distance, Fuel used.
All these you can do quickly by just keying the values and without any complexity.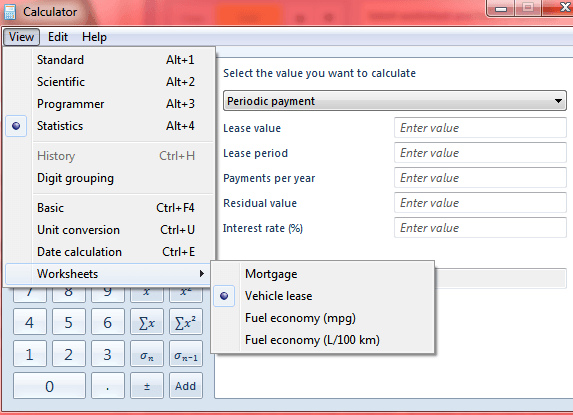 Question to you : Did you ever notice it and if yes how useful do you find them ?