Windows 7 comes with an awesome program called Windows DVD Maker. It's just a heart-throbbing application if you want to use it for making a home video, a digital album of kids' pictures, or gift your wife a collection of all videos and pictures you both had spent together.
Windows 7 DVD Maker: Creates a perfect Digital Gift
This application lets you add movies, and pictures and then allows you to customize it with your own text, DVD movies like preview, and play background songs timed by you the last step is to burn it down on a DVD and gift wrap it.
Where do you find the Windows DVD Maker?
Click on Start Menu
Type in Windows DVD Maker and it should roll-up.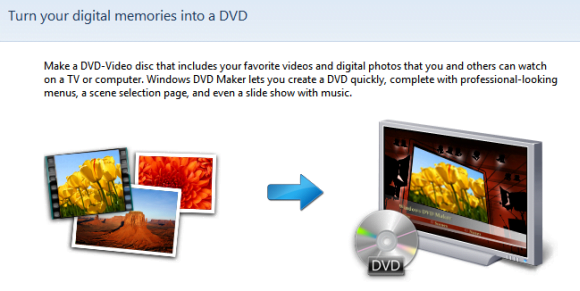 How to use Windows DVD Maker?
It's probably the simplest application you would have seen to create home videos and digital CDs of photographs.  As soon as you run the program it launches a wizard which takes you to throw a series of steps providing options that you can use to customize at your will.
Step 1: Add Pictures and Videos
Click on Add items and browse to add your pictures and home videos.
Rearrange them in order. First is played first, simple.
Give DVD a proper title. Don't make it look ugly with a date on it.
Select a DVD burner if you have more than one.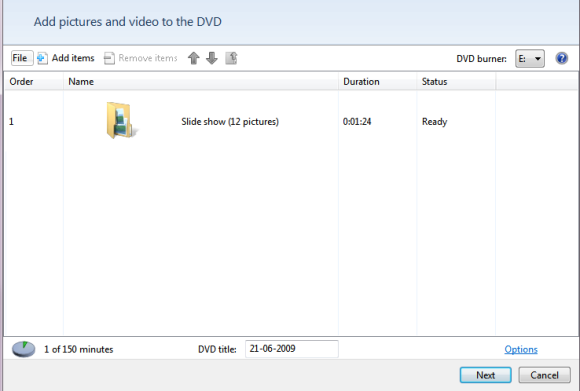 Step 2: Set up the options
See the options link at the right bottom? This is pretty much important, as it gives you options to
Select DVD playback options
DVD aspect ratio
and Burner Speed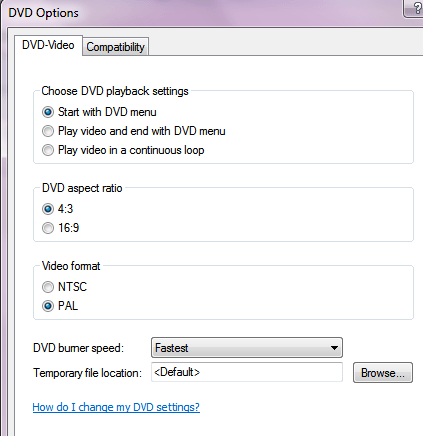 The second section of it is the compatibility mode.  In case your DVD doesn't play back well or creates a filter problem, this is the right place where you can choose to disable it for the Windows DVD Maker.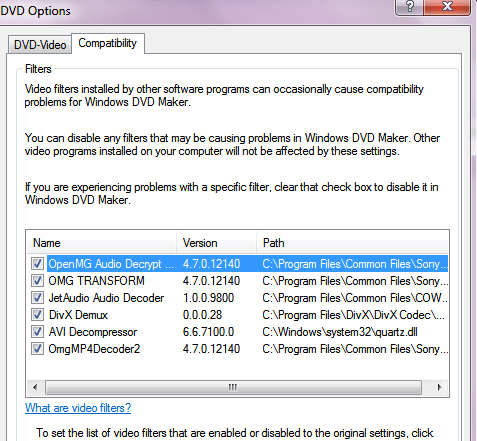 After you are done with these, its time for you got to work around creating styles in the next step
Step 3: Creating Styles

Creating good stuff is a waste if you cannot present it well. You don't want garbage or junk showing your DVD titles. It should be personalized depending on what video and pictures you are adding and to whom you are giving it.
Select a beautiful menu that acts like a previewer of your DVD, it shows up the moment when the DVD gets inserted. It has options right from Baby blue to Collage preview to Hollywood style.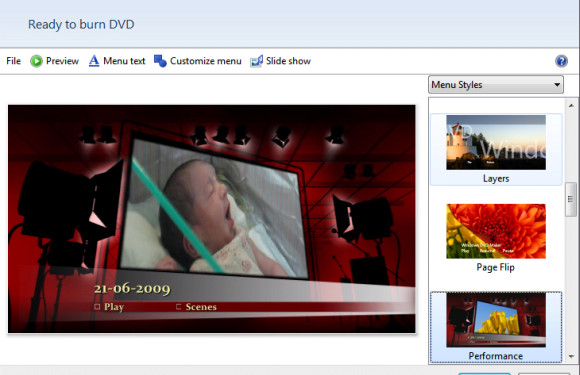 Step 4: Customizing Menu text, Menu Style, and Add little music.
Look at the menu which is right above the preview. You can customize the menu text to say something which you had always wanted, customize the menu with foreground and background video, and customize menu buttons with your style of a text.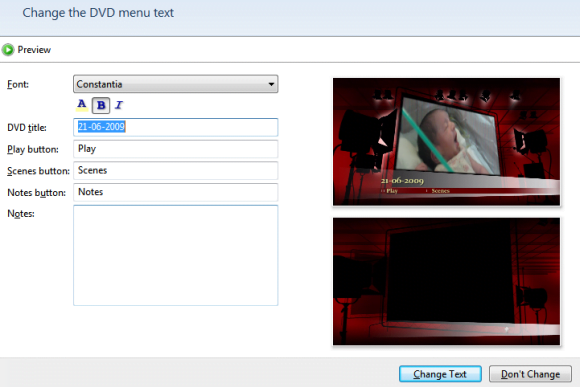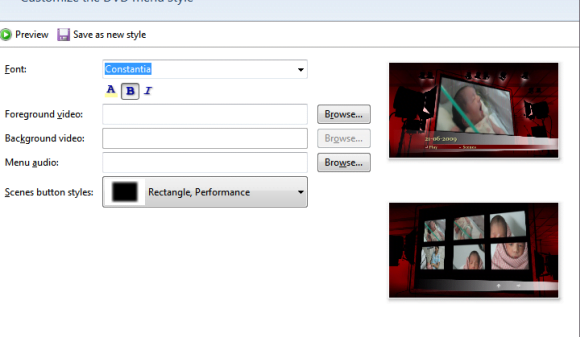 Once done this comes the best part. Let's say you got a whole bunch of pictures that would run like a slide show and you know how boring it can be when you just keep watching it for long. So what do you do? Add some light music which keeps on changing as the slide goes. Schedule it well to give it dramatic effects according to the pictures and you will love the reaction of the person who sees it.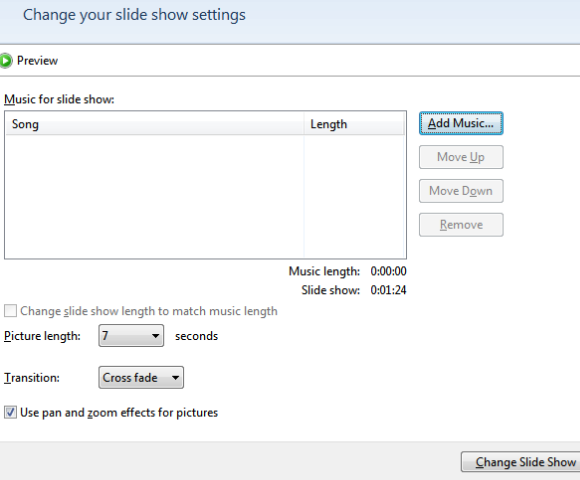 And you are done. Just hit to burn it and you will get an awesome home video with your own fun pictures and video moments which makes a perfect gift for your dear and near ones.
Hat Tip Online Tech Tips