Windows 7 comes with an inbuilt utility, Windows Easy Transfer, which allows you to transfer files, Users, Settings, documents, emails, Internet Favorites, videos, shared documents, etc. from one computer to another without removal from your old computer. It will help you migrate users and their settings to a new system.
There are two scenarios here. First is where you need to move between Windows 7 to Windows 7. The second is when you need to move from Windows 7 to Windows 10. Since End of Service has been announced (End of Support less than two months away on January 14, 2020.) for Windows 7, many would want to move to Windows 10. Windows 7 had an Easy transfer utility, which is not available for Windows 10. You need to use Laplink. Microsoft has certified the program.
Transfer files from Windows 7 to Windows 10
Laplink is a reputed company which has been into the file transfer business for a long time. They have come with software—PCmover Express, which can transfer Windows 7 to Windows 10 as it is. So you dont need to worry about the installation of files, password and many more.
Download the software from here and install it. The express version is free, while the professional version is paid. If you also need to move applications, then you need to buy the licensed version. The free version includes the transfer of les, Data, Settings, and user profile.
You also need to make sure that your PC must be Windows 7. Destination PC must be Windows 10, not joined to a domain, and be an Intel-based processor.
Make sure Windows 10 Pc is ready with minim setup complete.
Windows 7 PC and Windows 10 PC must be on the same network. You can transfer over WiFi or using Laplink Cable.
Launch the application on Windows 7
Select what you want to move from the available option.

Standard
User Accounts, Files and Settings
Files only transfer
Let me choose

Once you are sure, click on the Next Button.
In the next screen, you get more advanced options, which include destination drive selection, settings for emails, wallpapers, desktop, application settings, and more.
Click on done, and the transfer will kickstart
Do not that post-transfer; you may have to configure anything which was either OS-dependent or hardware dependent.
Windows 7: Easy Transfer Files, Users, and Settings to the new or same computer
You can find this utility under All Programs  > Accessories > System Tools. This utility should be helpful and must be used by system admin either in office or a nerd at home to either transfer profile or recreate it again on the same machine.  You can use an external hard drive, USB drive, Network, or Easy Transfer Cable, which directly sends data to your new computer.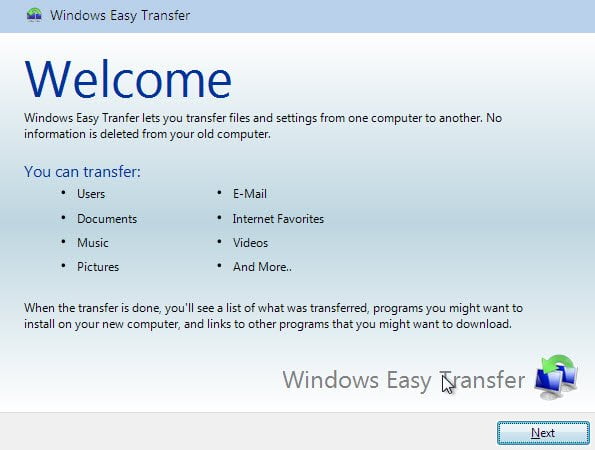 Step 1: Profile Scan in Old Computer

Windows Easy Transfer tool first scans all the profile which is available on the machine. Here an estimate is made about the size and what can be backed up ( Email, Documents, Music, Videos, etc.).  It also includes Shared Item data and IIS AppPoolClassic .net App Pool.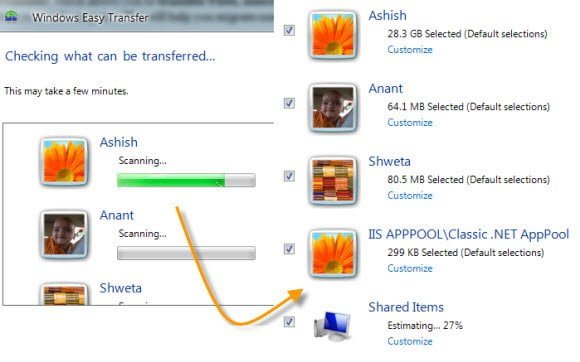 Step 2: Customize backup

For every profile scanned, you will get a customize option. Here you can select or deselect the default data which is selected to be backed up. There is also an advance link that will help you make a folder by folder decision of what needs to be backed up.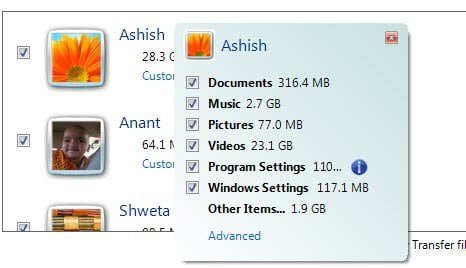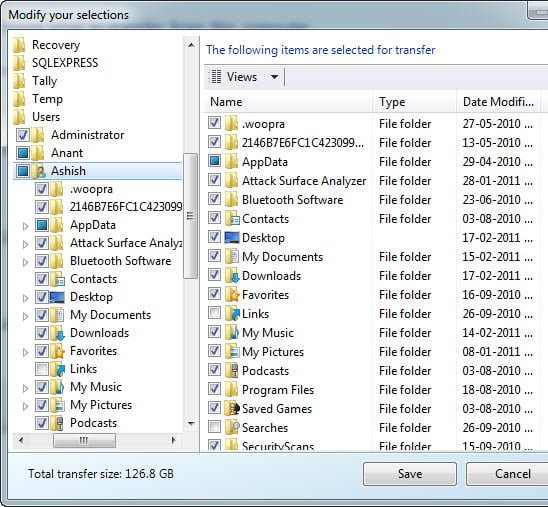 Step 3: Password Protect your transfer files
The next step is to add a strong password. While doing the backup, you will be asked to enter a key that will be again asked when you restore the data to a different computer. Make sure you enter a key that you can remember or at least write it down at someplace.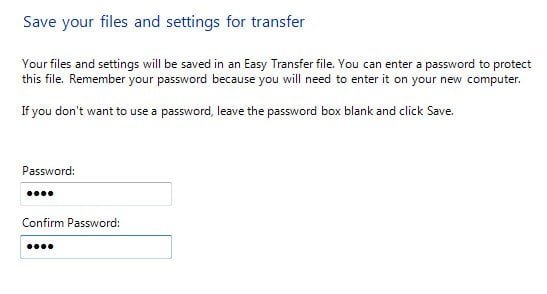 Step 4: Save Migration File
Now save the migration file, which ends with extension as.MIG. Give it a proper name if you are doing multiple back-ups. Add username and machine name in the starting. It will take a while to save the data depending on how big the profile is.

Step 5: Launch the Windows 7 Easy Transfer in the New Machine or same machine :
Now move to your new computer or even in the same machine and launch the Easy Transfer program in the same way. Once the program starts, choose External Hard Drive or USB and then select "This is my new computer" and choose the file to be used. There you will be prompted to enter the password which you provided when creating the backup.
Step 6: Restore Process on Old or new computer

Once the Restore Process begins, you should be very careful. You will get a screen as below.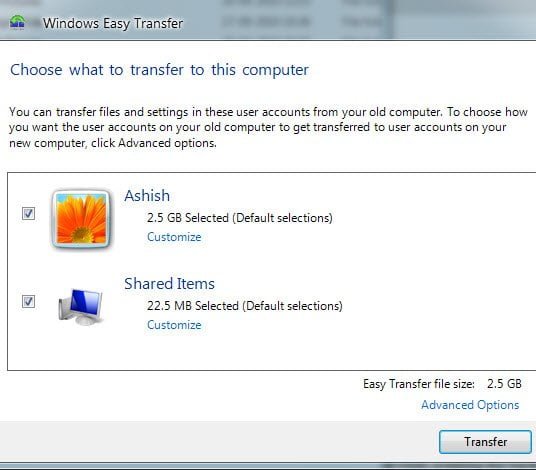 Now at this point, you need to decide if you want to transfer this
Let the transfer process create the same user name and transfer files.
Add to an existing profile
Or create a new profile and then transfer.
If you are choosing the last two options, select the Advanced Options Link, which is just above the transfer button. It will open a new screen where you will be required to map the profile to existing or create a new one. Also, you will have to map the drives. It is only needed if you have multiple operating systems installed on the same machine, or the drive letter differs between new and old.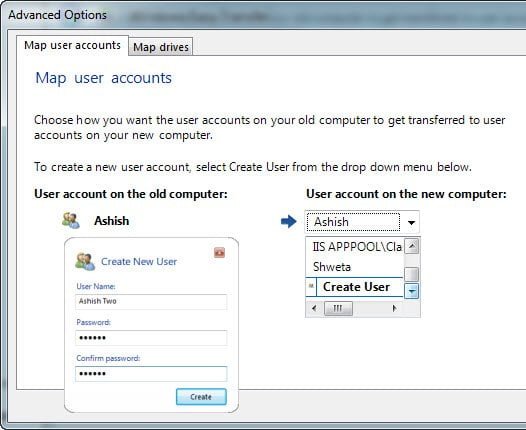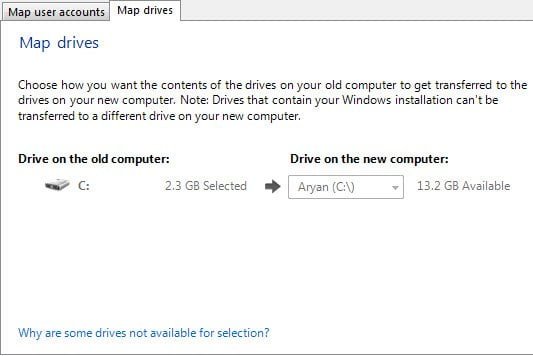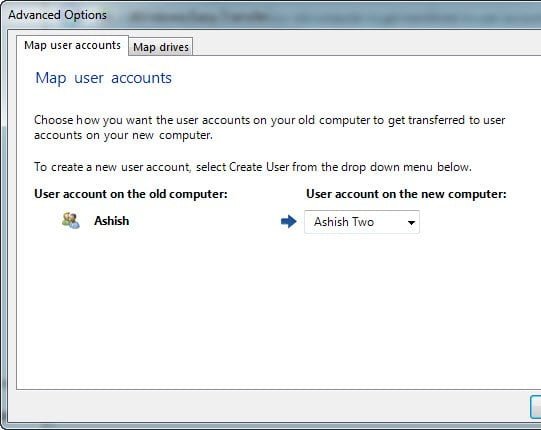 Step 7: Post Transfer Analysis
Once the transfer is complete, you should make sure everything is completed. For this Windows, the Easy Transfer tool gives you two verification reports. Once That is related to the user, and second is relevant to the program.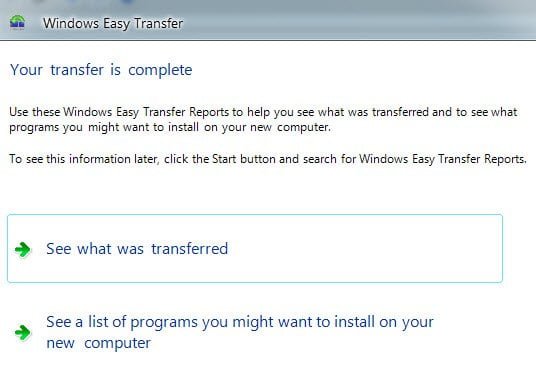 User transfer details will tell you how many users were transferred, documents, Program Settings, and System Settings.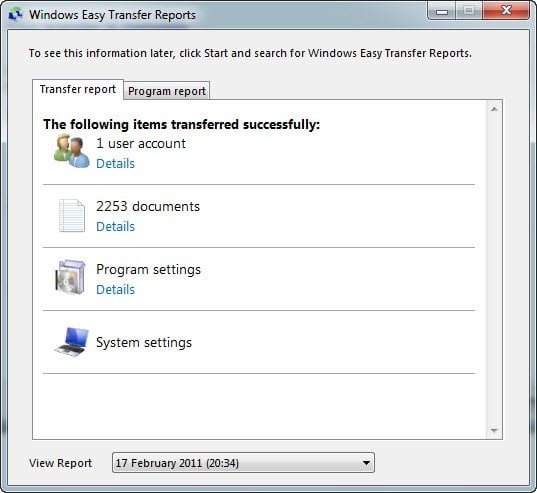 The program report will give you precise details on which program you will need to be installed again.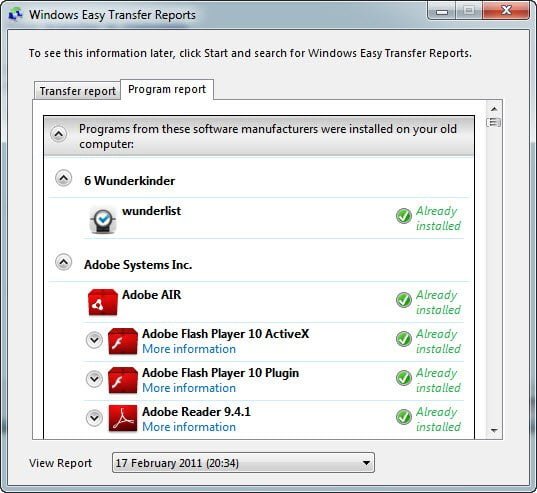 Once you complete the verification, you are good to close the tool. Go to the User Accounts, and you will see a new user created.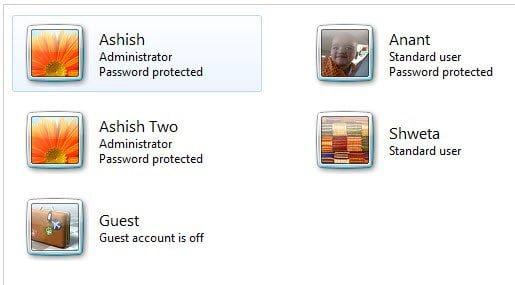 We hope you were able to transfer files from Windows 7 to another computer