Power button is set to shut down by default in Windows 7. But many a times users tend to avoid as some people don't like others to shut down their computer by just pressing power button. In Windows 7 there is a direct option to change the default action of power button from shutdown to sleep,hibernate,logoff, switch user or even lock.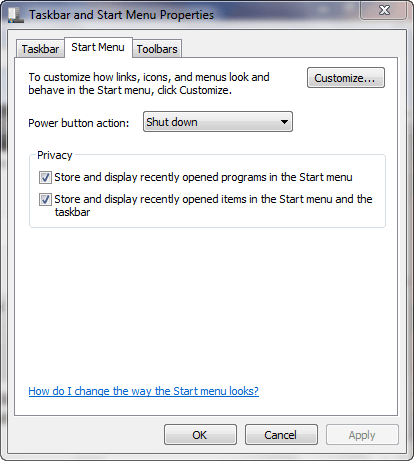 To change the default action :
Right click on start menu and select options
Under Start menu tab you would find power action drop down option.
I find lock is pretty good option if somebody tries to intentionally shut down your computer.