Its possible to copy and use themes in Windows 7 directly but there is something more with Windows 7 when it comes to personalization. Whenever you select any theme and start modifying it a little it is available to you as custom themes , more precisely under My Themes section which you can see by
Right click on Desktop > Personalize
but at this moment the theme which you see is not saved hence you are allowed to delete it but not save it. You can check this by right clicking it.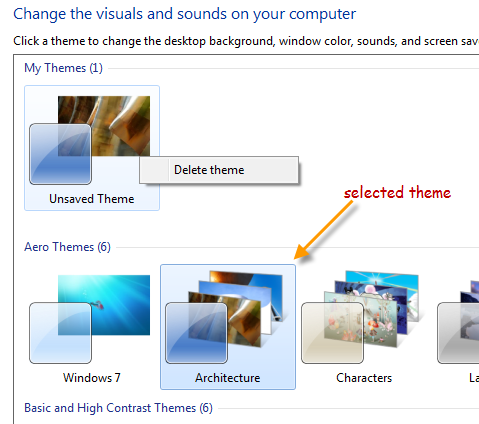 Since the selected theme is Architecture you don't get anything else than deleting it. In order to save this theme, select the unsaved theme and it is applied as your current theme.
Once done this , right click again on Unsaved theme and you get two options :
Save theme
and Save theme  for sharing.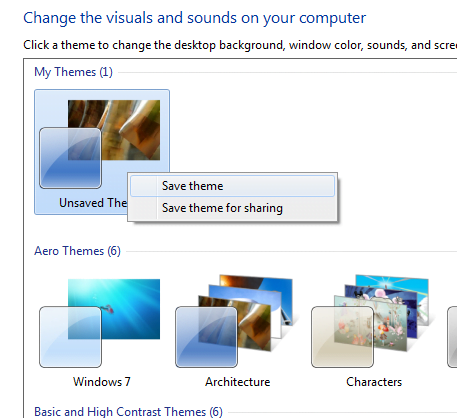 Now You got how to save the theme now lets share it. This is like out of the box feature Windows 7 has which allows you to share theme by saving it as Theme Pack action ( *.themepack) which you can share it with your firends and family.