Windows 7 navigation pane which is available always in left hand side seems to have adobpted from the explorer view we get when you hit WIN + E. However you just get some frequently used things like tree view for my computer , libraries etc but folders on your desktop, user folders etc are missing.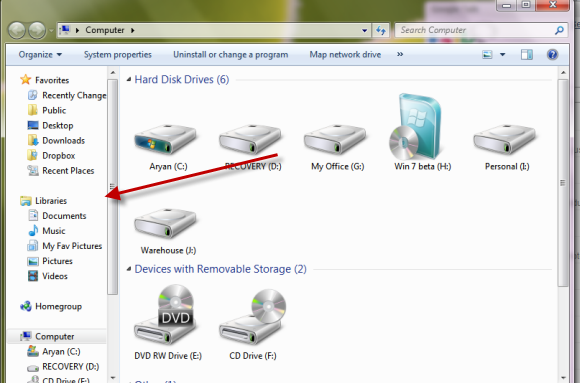 If you want to make the explorer ( WIN + E ) view available by default on navigation pane, you can configure this in control panel.
Go to control panel
Select Appearance and personalization or Control Panel\Appearance and Personalization
Click on Folder Options.
Right there in general tab, you would see options Show all folders and automatically expand to current folder for navigation.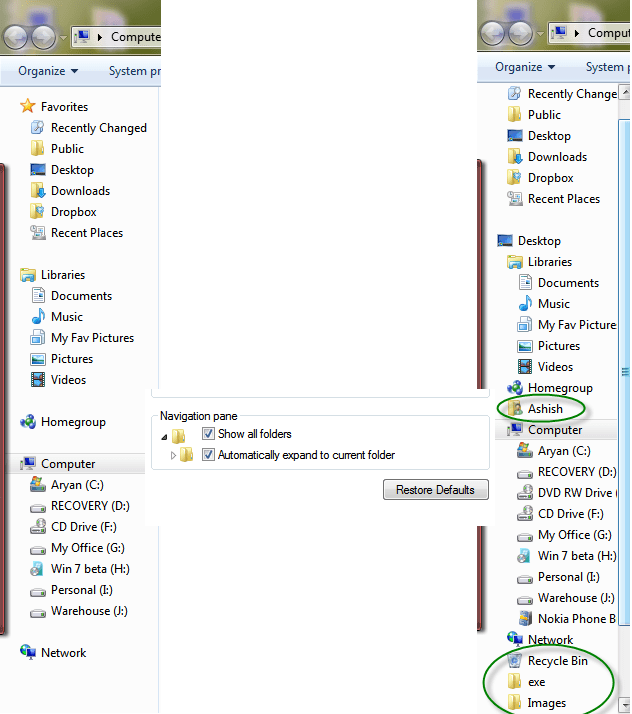 You can see the difference between two in the image. The right hand is view after the options are check in.
The second option automatically Expand to current folder will expand the tree view so if you don't want to make the side pan too lengthy just skip it.
Both these options are availble by default when you hit WIN + E but with this you can get it in normal view when you open normally.