Windows 7 integrated search makes it lot easier to find anything from files to control panel items required to change settings etc but if would like to try menu style way to access them, Windows 7 in a Box is an excellent application for you.
This application has categorized all Windows settings and applications required for them into one place and you can quickly access it through the menu bar which resembles the traditional design of most of the applications.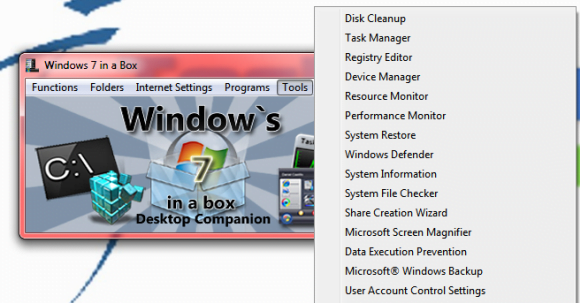 Like you can see above all settings and functions are categorized into neat categories and as you click, it will open the proper windows application. You can also think it as giant shortcut applications but for many of us it will make the job lot easier.
Download Windows 7 in a box from here