I was trying out today the new Windows 7 wordpad which has improved with ribbon menu support and also has integrated new MS Paint inside it. What was interesting is if you launch MS Paint right from Wordpad , an image area is created in Wordpad which you are editing in MS paint you just launched and they are in Sync.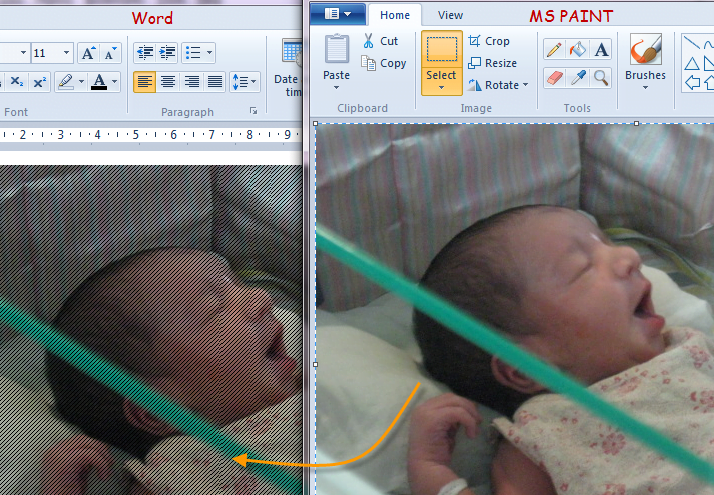 Anything you draw in MS Paint you see the same getting reflected in Wordpad image area also. This is pretty cool for normal usage and quick image creation.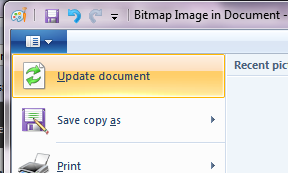 And there is something more which confused me more. If you click on Menu icon on top of ms paint, you would see first menu item as Update Document. This should be to sync changes between document and picture but its automatically doing it, So why do we need this ? Any clues ?