The biggest problem with YouTube and Kids is there is no way to control what they can see and what they cannot unless the video on YouTube is marked to be viewed only by a certain age.  Like the previous version of Windows, Windows 8 also comes with a child account feature which gives you even better control.
So today, we are introducing you to an app which your kids can use safely to browse videos you want or the ones you allow them to watch. Of course, this is not for kids who are already pretty smart to get around with restrictions. However, this can play a good control for younger kids who can accidentally launch the wrong videos.
Small Tube : An App for YouTube which brings in more control to parents to setup a pre defined list of videos which your kids can watch and removes anything else, specially the Related Video which may distract to videos which are not for kids.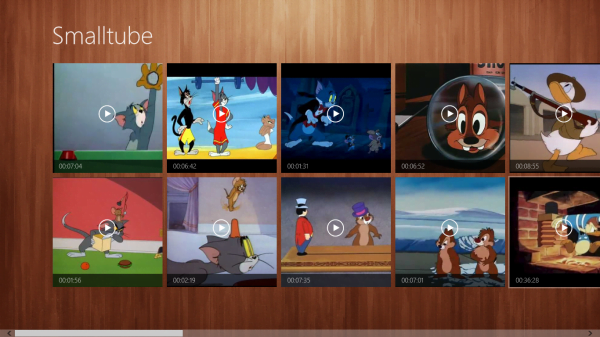 How to use it :
When you lunch the app for the first time, you will need to setup a password which acts as Parents Password. Once done you get t he Parents Section where you can search videos and select multiple items in a go. Once selected, you can add them in the list.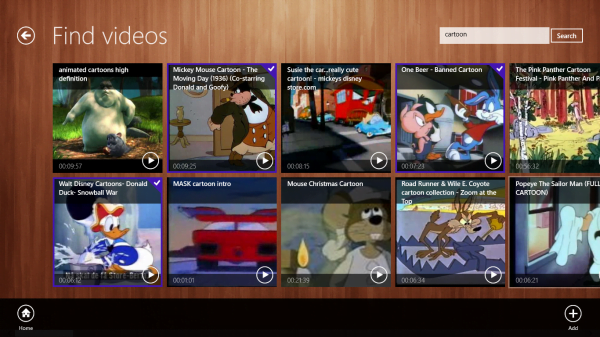 Right after this, you can get out of Parents Area and get into regular section where you can view the videos which you just added. This is the same screen which your kids will access, and they will not have any access to search button or related videos. The parents section also allows you to remove single or videos in one go.
The video plays in full screen with a seek bar and no other controls to keep it simple.
Suggestions :
Playlist : This way I can categorize videos for my kids.
Search within videos which are already added.
A hide option to temporary remove videos.
Allow to pin videos from Kid Section to Start Menu
Pricing and Download :
The App costs 1.49 USD, but is available for 15 day trial with complete functionality and features. This way you can evaluate it before buying. Download from here