We talked about a tool in our post on which allows you to change background image of your start screen. The same tool has now updated to bring a new feature which allows you to change the image automatically from a selected set of images anywhere on your computer.
Installation and How to Use
Download the tool from here. Unzip and rename the extension of the file to .exe
When you run it you get couple of options of which one is Select Pictures. Using this, you can not select multiple pictures for your Start Screen Background.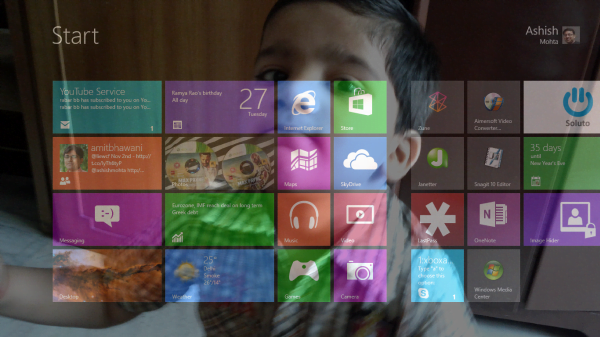 Apart from this sweet feature, you can also do the following :
Set the desktop wallpaper as background pictures. Multiple Monitor scenarios is not yet supported.
You can add a blur effect when changing the wallpaper.
Define Tile Opacity so if you want to see more of wallpaper, this is a cool option for you.
As usual, you can change everything back to default.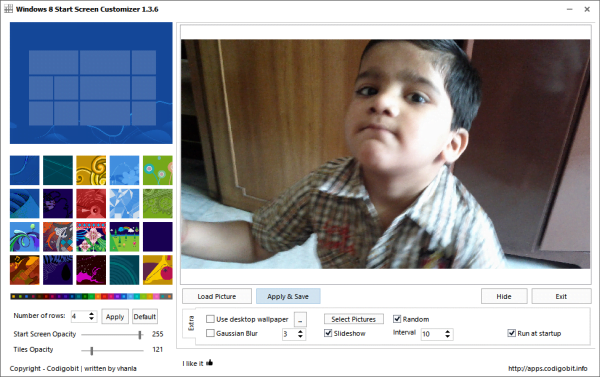 One thing that is pretty cool about this update is that it does not alter any of your system file which means you do not need to backup files or create a restore point. Lastly this tool is not for Windows RT / Surface users as no executable files will work there.