Windows allows you to change the size of everything on Desktop using its Display size of properties. This is useful for reading the text on Windows controls but most of the time what users look to change is only text, specially on High Resolution. Thanks to Windows 8, this individual resizing option is available for Title Bars,  Menus, Message Box, Pallet Titles, Icons and Tool Tips.
Follow the steps below :
Control Panel > Appearance & Personalization > Display
Under Change Only Text Size choose individual settings option.
Range of font sizes are from 6 to 24 and you can also set bold if you wish.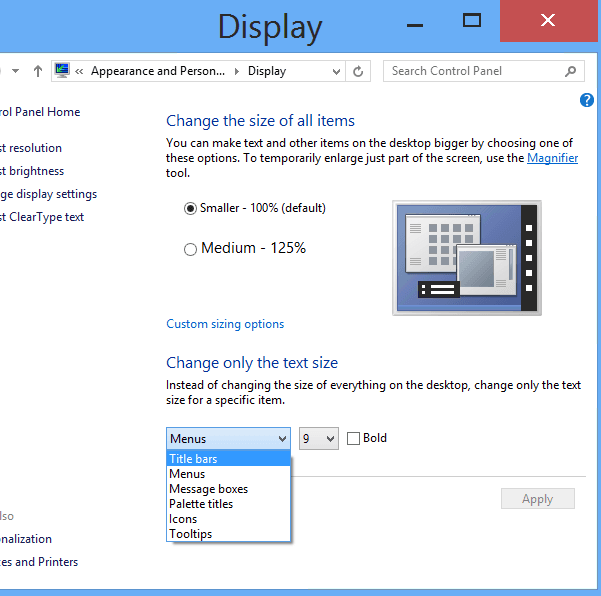 This option is much between than using a magnifier as that is not only temporary, but also distracting with a magnifier floating over and part of screen taken away for zoom. So for users who find text sizes too small when they choose  high resolution or have problems reading small text, this is an excellent option.
There is another option right above it which says "Custom Sizing Options"  which has another option name as Use XP style scaling. This should remain enabled as without this, you cannot choose individual text size for any item.