Windows and Parental Control had been there for a while in Windows. If you had already used Windows 7, there are policies in place which you can use to manage your Child's Time spent, website visits, type of games he or she can play. In this post, I am sharing how to set up parental control in Windows 10.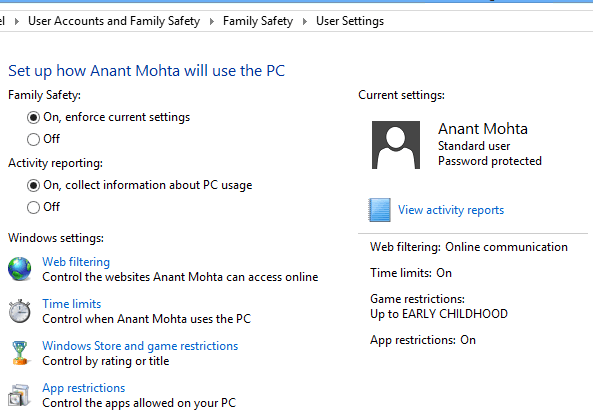 How to set up parental control in Windows 10 (Family Safety)
Creating a Child Account
Windows allows you to set an account as Child's account when you create a new account. It helps you to get a set of policies already applied for that account but not all of them. The advantage, compared to Windows 7, is that family safety is integrated and can be initiated from the OS without going to Windows Live Family Safety. This way, you don't have to add any Safety provider, and all the interface of control is right on Windows PC than on the web interface.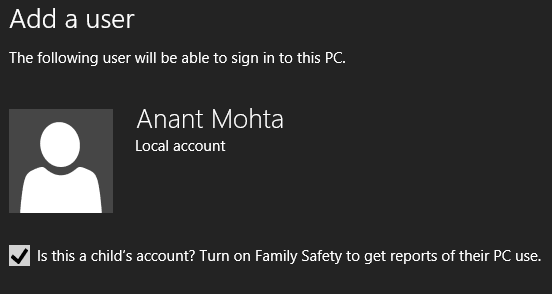 Features of Windows 10 Parental Control
1) App Restrictions
Microsoft Store allows any user to download apps and start using it without going to any website; App Restrictions will enable you to block certain apps.
If you wish to block, change the setting for child account to "Only Use Apps I allow" which displays a list of apps that can be allowed or blocked, i.e., both desktop and store apps. In case you want to allow for a desktop app, you can browse for that executable and add it in the list.
2) Time Allowance or Time Limit
Here you can set how long a child account can use a Windows PC. So if you want to give more time in weekend compared to weekdays, it is easy to set up now.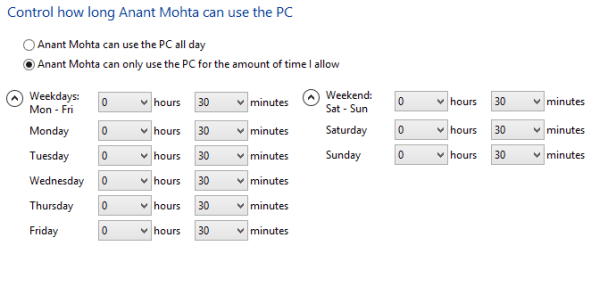 3) Curfew
It gives you a chart where one can set time limits quickly for any day but Windows 10, this can set for 30 minutes increment basis which was not available in Windows 7.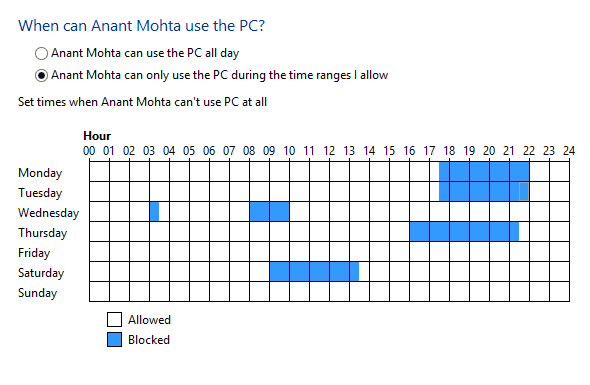 So when you edit this for a child account which is available both in Windows 7 and Windows 10, Allowance and curfew is available for Windows 10 PC, but allowance is missing for Windows 7 PC.
The Regular Parental Control Options :
Like I said before, Windows has Family Safety integrated into Windows 10. It means you don't have to use a web account unless you are not on your PC. The web interface allows you to manage many settings as well.
You can control which sites are allowed using the Web Filtering which where you can either use a predefined restriction level or just set up allowed or disallowed websites.
You can also set to block any file download by a child account. If you set it as allowed, you get to see list of files which were downloaded.
Set Game restriction from Window 10 Store or any game on your PC based on rating level or plain blocks.
Activity Reports tells you about Most Popular Websites; Latest Blocked Page, PC Time used, and most used apps and games.
That covers most of the features of Windows 10 Child Control and Family safety option. You can always refer to Windows Safety How To's which are more or less the same.