When using Live Tiles in the Start Menu, it keeps stacking notifications whenever there is something new. The problem here is that apart from anything new, some of the tiles might be displaying even the older notifications. It gets clubbed along with new, the next day, or also after you had restarted your PC. In this post, we will share how you can get rid of or clear live tile notifications when you restart or logout.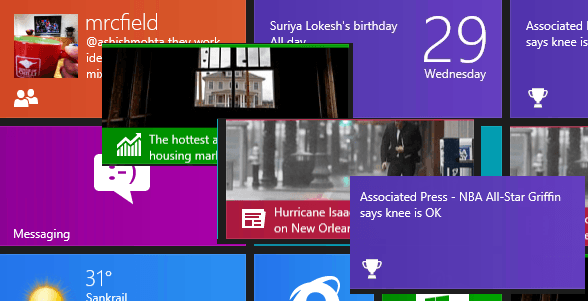 Windows 10: Clear Old Live Tile notifications when you restart or logout
I am guessing that there is an API for the apps to clear those old notifications, but for users, there is a permanent option that can be used for all the tiles.  You should be a System Admin to make these settings.

Go to the Run Prompt and type in GPEDIT.MSC, and hit Enter. It will open the Group Policy Editor.
Navigate to User Configuration > Administrative Template > Start Menu and Taskbar
Enable option for Clear History of Tile Notifications on Exit.
It will make sure that when you either log out or restart your computer, the older notifications for all the apps are gone.
Drawback :
There is an obvious drawback or problem with this—the unread notifications will also be gone. If the app is used often, then you will get to know it, else it might be a miss. That said, Windows should be able to stack up again when it recounts unread notification for that app or tile.
I wish there was individual control, i.e. per-app basis, and could have been configured by just doing a right-click on any of the apps. Hopefully, if there is an API, the apps will be implementing this as a configurable option.
We hope the tutorial was easy to follow, and you were able to reset the notification count when you shut down the computer.