Many Windows users have upgraded to Windows 10 must have noticed that there is a WINDOWS.OLD folder on their drive. It is in the same drive where Windows installation took place. For those who are not aware, this folder is backup of your personal files if you choose it as an option before the upgrade. If you or Windows want to rollback, then it comes in handy. That said, if for some reason you are not able to find your personal files after an upgrade, here is how to auto retrieve personal files from Windows.old Folder.
How to auto retrieve personal files from Windows.old Folder
Windows Upgrade process takes a backup of all your personal files and keeps in this folder. Thankfully they are not encrypted, and you can easily access them. There are two ways of doing it:
Manually using File Explorer.
Using the Microsft Official program,
Make sure to copy them to a separate drive. Do not move in case you need a backup.
Manually: Explore the files using the File Explorer
Open Windows.OLD Folder and navigate to Users > Your User Name
It will list down all the folders like Download, Documents, etc. where your personal files are available.
Automated: Use the Microsoft official program to do it.
Remember using this is not compulsory if you see all your documents available at locations you expected. This program troubleshoots the issue and then automatically retrieve your personal files from the Windows.Old folder and copy them back to their original location.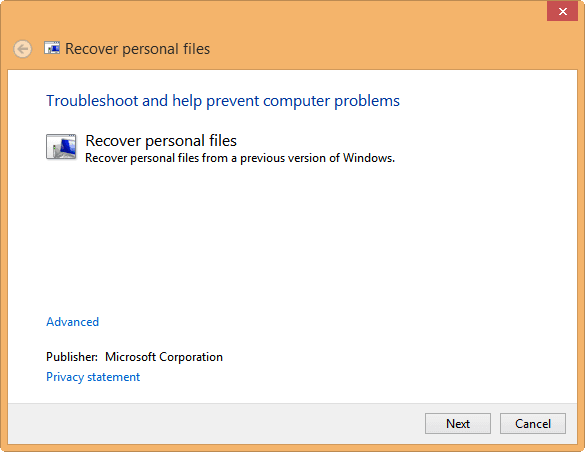 Download it from here.
Launch the program, and it will start troubleshooting.
If it finds a problem, it will start moving your documents to your current folder.
In case, it does not find issues, or you already have the documents, it will just quit.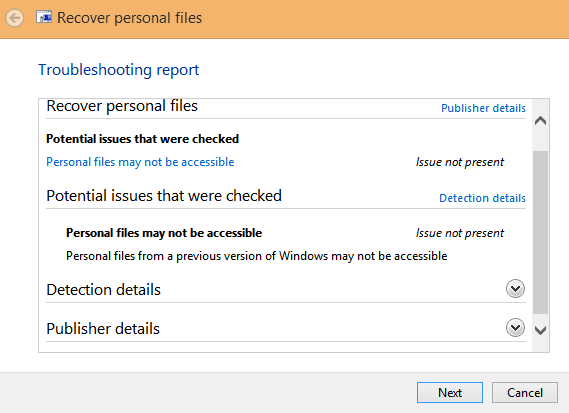 The best option is to first manually check, and see if all your documents are in place. If the automatic process works fine, your job is complete. But if it fails, you will have to copy them manually.  Once you are pretty satisfied with the migration, I will suggest you delete these files securely to retrieve some space.