Windows 8 Store picks up your location to filter and shows apps which makes a lot of sense for most of the users, but a power user might be interested in knowing what apps are coming out in other countries, especially UK & US.  You can use the online version of Microsoft Store for quickly searching for apps you want to install. In this post, we will learn how you can change Country or Region in Microsoft Store and then revert.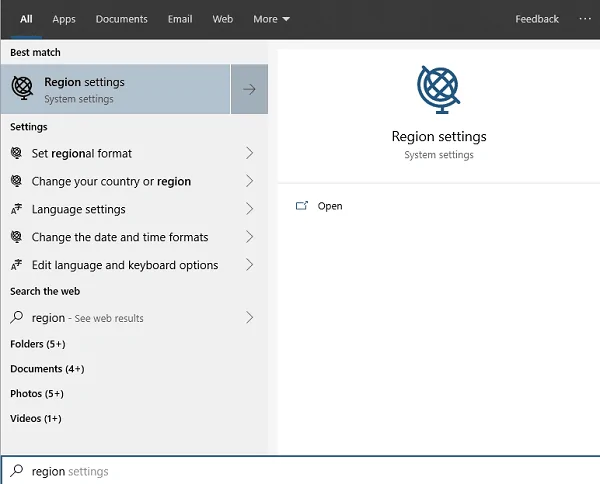 How to change Country or Region in Microsoft Store
Before I actually start, it's possible that when you change, some of the services like Xbox will stop working as they tied up strongly based on region.
Press Win + S and type Region in your Start Screen search box
Click on Region Settings to open it.
Now change your country, and format as you need it.
Next, you will need to close your Microsoft Store and re-launch it.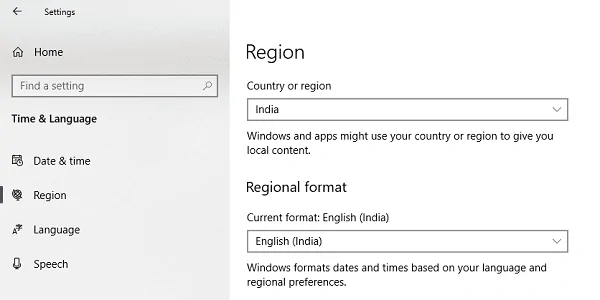 Microsoft Store will automatically refresh itself. Now the apps will be listed according to the country you selected above.
Can you buy or Install apps?
Installing Trail version just works fine, but I am not sure if you will be able to buy. Microsoft Store, unlike others, does not restrict you using the combination of your signed in account and region. So you can just try and see if it works or are you directed to your own country based on your account.
Also, when it comes to buying a subscription or app, it will depend on your Microsoft Billing section. So make sure to change settings there as well. The method works best for free applications.
How to revert?
Repeat the same steps and choose the country your Windows 10 was configured with initially.
Let us know if this helped you to change the country or region in Microsoft Store.