I recently upgraded my Windows 7 or Windows 8 to Windows 10, and it was an excellent experience because it happened without any error. The main reason I feel for this is that I did it with a lot of preparation and taking care of many things. In this post, I am sharing my Windows 10 Upgrade Checklist, i.e., what you should be doing before and after an upgrade, which will help you in many ways.
Windows 10 Upgrade Checklist for an upgrade without an error
Before Upgrading
During Windows 10 Upgrade
Things to do after Windows 10 Upgrade
Make sure to backup everything.
1] Before Upgrading
Backup Important Files: Unknowingly, we keep essential files on the desktop, So make sure to copy whatever you have on your desktop. The best would be to copy it to an external drive.
List down Apps you use: Make a list of apps and software you use on Windows 7 PC and if you have keys for them, list them along with it. It will make sure you know what you would want to install after the upgrade is complete.
Uninstall Useless Apps: Any upgrade will ask you for some space to be available in the same drive where you have Windows installed. Windows 10 will need at least 20GB of space, and I am sure many of us will not have that space.
So go to the un-install section of Windows, Sort by Size, and uninstall whatever is not required. Once done, scroll down to the bottom, where you have much other software with no size mention. See if you need them, else uninstall.

Keep making a list of anything you feel might be required. It will help you remember all of It.
Find even more space.
In case uninstalling apps does not help you much with cleaning up your computer for space, use programs like WINDIRSTATS, which will give you a graphical view of the folder along with their size. It will help you delete folders not required or find space occupied by programs that are not listed in uninstall section of Windows.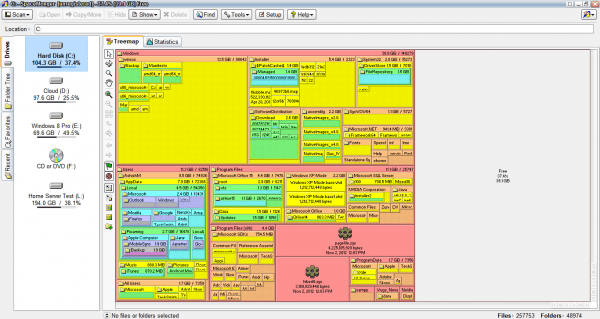 Follow the Windows 10 Upgrade Assistant Advice:
Run the Windows 10 Upgrade Assistant. It will check if your PC is ready for an upgrade and which apps are not compatible. The advisor will give you two options :
Update: Microsoft will notify if there is a Windows 10 compatible update for the app.
Reinstall: Some of the apps have no issues with Windows 10 but may need reinstallation because Windows10 has changed the way it works. Add it to the list.
Uninstall: If apps are not at all compatible, it will ask you to uninstall them. Even some of the drivers may be listed here. In my case, it was my network driver, which was later updated by Windows 10 installation.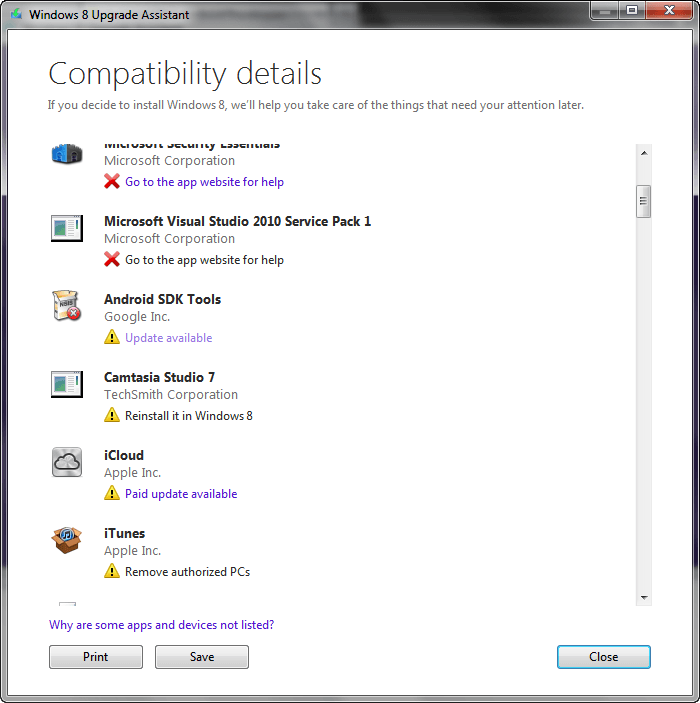 You can also check for your app on the official compatibility page.
Uninstall Microsoft Security Essentials or any other Antivirus:
If you are using Microsoft Security Essentials, you will know that Windows 10 comes with Windows Defender, which provides the same experience and protection level. So as the last step, uninstall it and continue with the upgrade.
If you have any other antivirus, I am sure you will be prompted to disable it or uninstall it. You can install it again once the process is complete.
2] During Windows 10 Upgrade
You will have the option to Clean Install, Backup only Personal Files, or Backup Personal Files and Apps. Make sure you choose wisely. In case you have compatible apps, select the last option.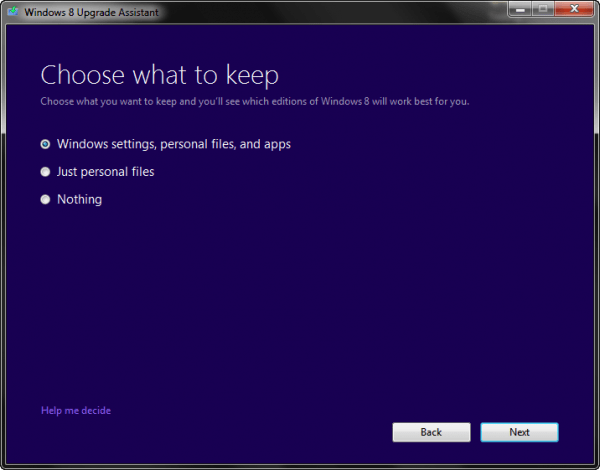 Before upgrading, Windows 10 setup is downloaded and saved on your PC. You will have the option to create a bootable media in the form of keeping it as ISO on your computer or bootable USB. Make use of this option, so if you ever switch PC, that will help.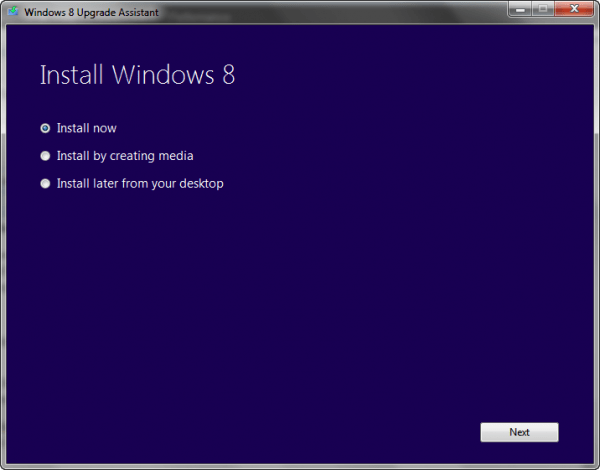 You can restart the Windows 10 upgrade from the shortcut available on the desktop if it fails in between.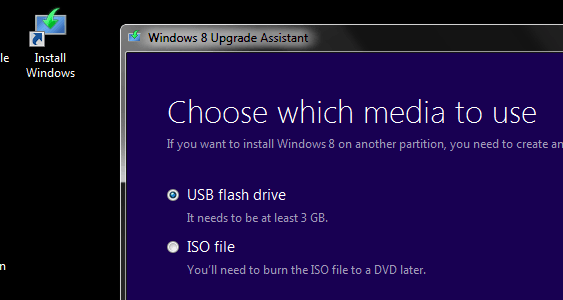 3] Things to do after Windows 10 Upgrade
Cross Check for Files: Make sure to cross-check personal files with the backup you have made. If everything is ok, feel free to delete the backup. However, I will suggest you keep it for a while in case you need it.
Cross Check on Apps: Check the list you made to know if all your apps are working.
Reclaim Hard Drive Space: Windows 10 upgrade process backups your entire C drive data into a traditional, windows.OLD folder. It is used to keep a backup but occupies a lot of space. The good thing is it will automatically get deleted after a couple of weeks, but you can use Disk Clean-up > System Files to remove any files.
Update Apps / Install Apps: Reinstall or update the apps which were marked as incompatible.
Connecting User Account with Microsoft Account: Starting with Windows 10, you can use a Microsoft account on the computer. You can also choose to link an existing local account with a Microsoft Account (the windows live account). If you are confused, it's the Live Account, Hotmail Account, or the Xbox account.
The advantage of connecting are many. It will keep data and settings in sync between multiple computers, keep an activation record of your Windows 10. Next time you install Windows 10 and sign in with the same account, Windows will automatically activate. Read more here
Connect with Windows Store & Find related Apps: Another new thing in Windows 10 is the Microsoft Store. It allows you to install apps from one place and keep them updated as new updates are rolled out. This way, you are aware of what you need to redownload when you switch to a new PC and never miss an update.
If you are new to Windows 10, Make sure to read our posts on Windows 10 Apps and Windows 10 Tutorials.