The display is undoubtedly one of the key components of a PC. Windows being one of the most widely used operating systems, has billions of users, and since the company rolls out a ton of updates, there are certain instances in which the update may mess up with display or its drivers. This post will guide you on How to Fix Display Issues on Windows 10 computers using the Windows Display Quality Troubleshooter.
Windows Display Quality Troubleshooter to fix display related issues
While most of the issues can be fixed using the Windows Display Quality Troubleshooter mentioned in the guide below, there are some other tools as well, which could be used.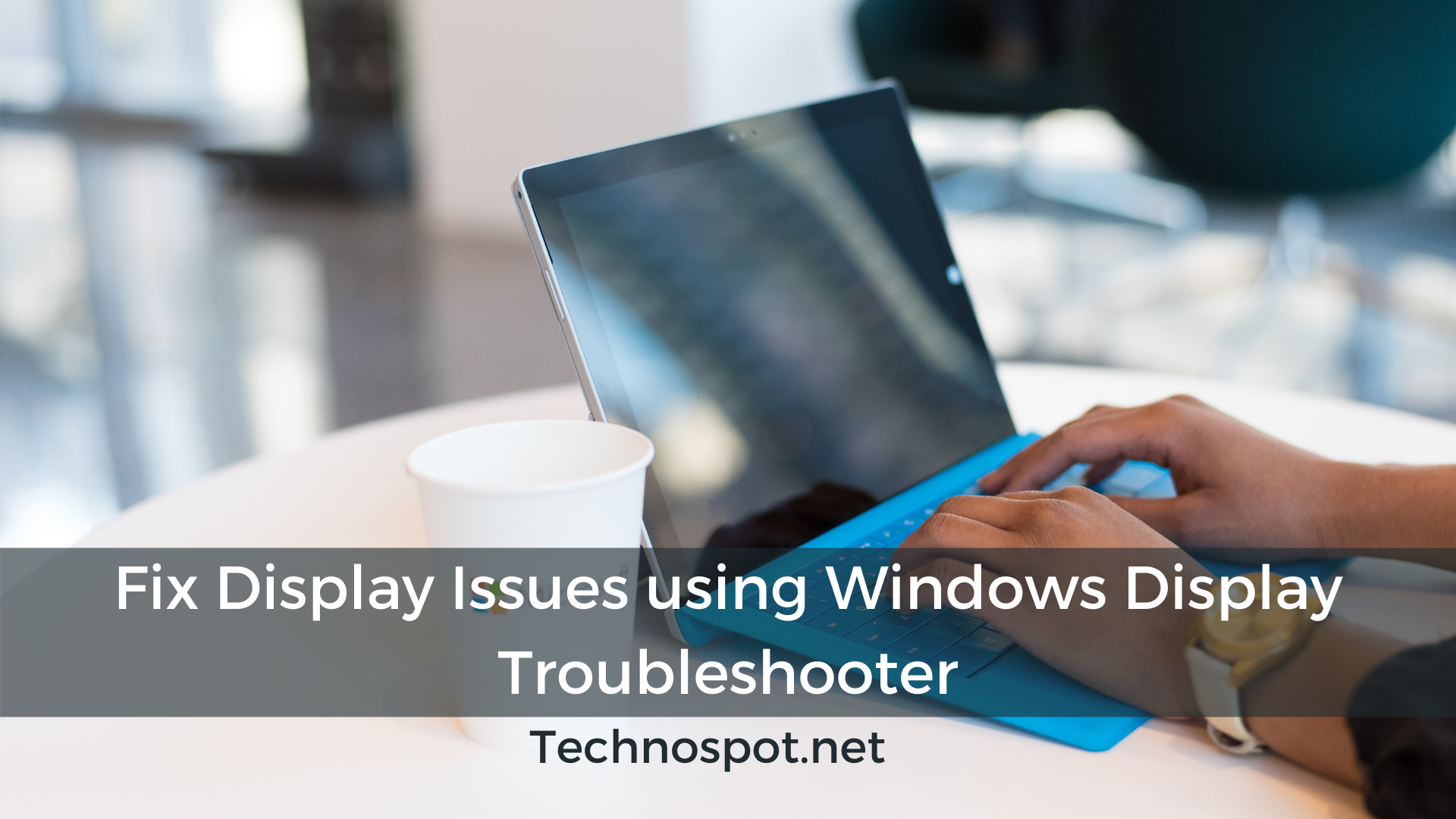 Run Windows Display Quality Troubleshooter
Calibrate Monitor
Adjust Display Settings
Update Graphics Drivers
Adjust in NVIDIA or AMD Control Panel
You may need admin permission to follow these steps.
1] Run Windows Display Quality Troubleshooter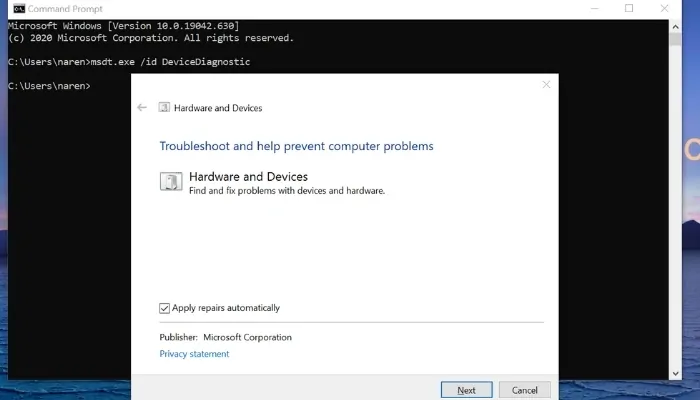 The Windows Display Quality Troubleshooter, which was previously open to using and could be accessed easily, has now been buried deep in the settings and could only be accessed using a command line. It could help in solving issues such as:
Video driver is not WDDM compatible or is not installed.
The current display settings are not optimal for your monitor.
The display's colors need to be re-calibrated.
The text displayed is blurred and difficult to read.
If you are using a MacBook, check out how you can improve performance.
Here's How to Run the Windows Display Quality Troubleshooter:
Open an Elevated Command Prompt window.
Now, copy, paste, and execute the below-mentioned query to run the troubleshooter:
msdt.exe /id DeviceDiagnostic [pre-formatted]
Next, follow the on-screen instructions based on the issue you're facing, and Windows will help you recognize and solve it.
2] Calibrate Monitor's Display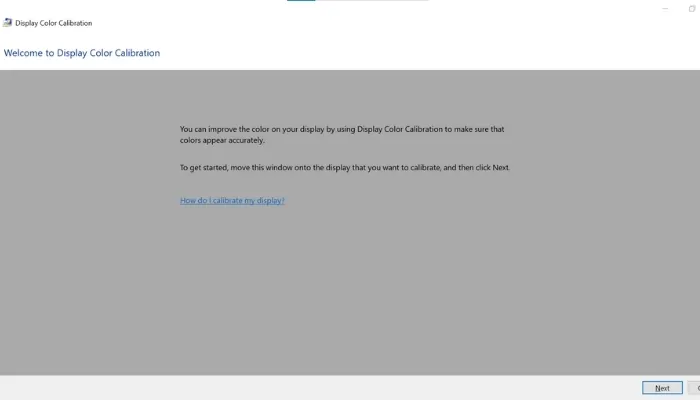 Windows do also offer a built-in solution for calibrating your monitor's display ensures colors and black levels are as accurate as possible. Before beginning, we do recommend you set your monitor to the default resolution for calibration purposes and begin the process in a room with enough ambient lighting conditions.
In the Start Search Box present in Windows 10, search for Calibrate Display Color and choose the main listed result.
Now, on the new window, you'll be prompted to begin the process by clicking on Next.
Next, the Wizard will guide you through the process of calibrating the display; of which the options include:

Set the display back to the default color settings.
Adjust your display's gamma to match a sample image displayed
Manually adjust the brightness, contrast, and color tones.
Finally, Adjust the color balance.
Once you have everything set up, click on the Finish button to save your settings.
3] Adjust Display Settings
In case you're facing issues with the fonts displayed on your display being too small or too large, or there's some fringing with the text, or Windows isn't scaled properly to utilize the complete ability of your monitor; Here's How to Fix Blurry Fonts problem in Windows 10 (Browser, Settings, Apps, Fonts)
4] Update Graphics Drivers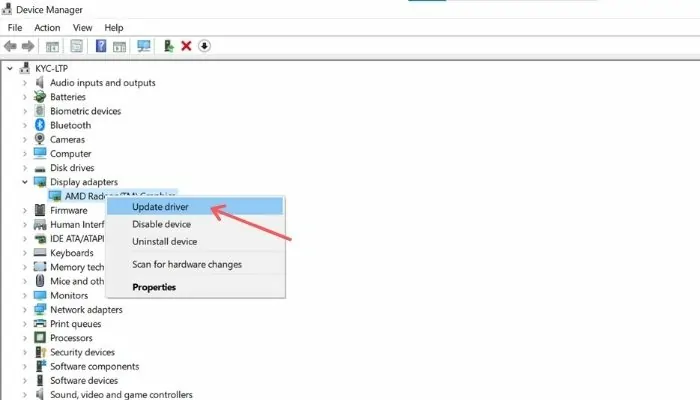 Older graphics drivers on your machine may be causing an issue with your display. It is highly recommended you keep checking out for the latest updates available. While one can do this through the pre-installed applications provided by the card manufacturer, Here's How to update your graphics drivers via Windows:
Open the Device Manager utility on Windows 10 (by searching for the same in the Start Search Box and selecting the main listed result)
Navigate and expand the Display Adapter's menu
Find and select your adapter, make a single right-click, click on Update Drivers, and choose "Search for Drivers automatically."
Now, wait for Windows to search and automatically install the latest drivers for your adapter.
5] Adjust in NVIDIA or AMD Control Panel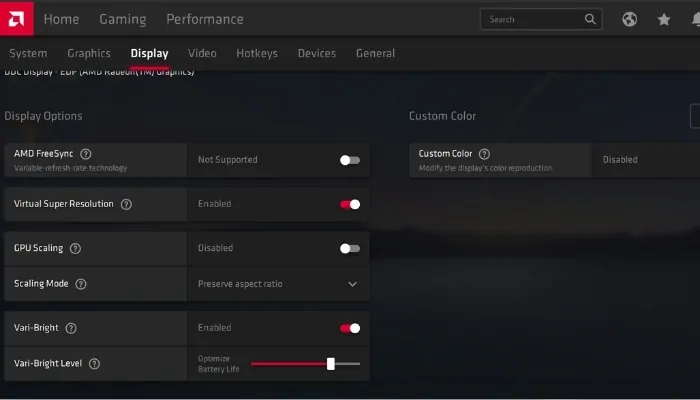 Finally, some tweaks could apply or adjust through the graphics card manufacturer's provided tools, such as Super Resolution, Virtual Super Scaling, Variable refresh rate, custom colors, AMD FreeSync, and lots more. However, do note that these settings may differ in location based on either AMD or Intel-based chipsets.
Open the Graphics Utility application on Windows 10 (by searching for the same in the Start Search Box and selecting the main listed result)
Next, head over to Settings -> Display.
Here you'll find a ton of options listed based on what your monitor supports and the chipset manufacturer provides.
One can try enabling GPU Scaling, Virtual Super Resolution, adjust scaling settings, and more based on what fits the best.
With that said, which tone do you prefer on your monitor? Warm, cool, or anything else? Do let us know by dropping a comment down below.