Good news for Mathematics lovers who had missed using Maths equations and graphs in Word and OneNote. Now there is an official add in which can help you in creating  them.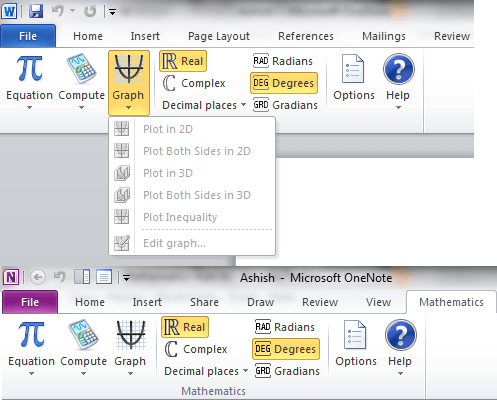 Once you install, you can find all the mathematical tools right under a new tab, Mathematics.
You can now plot graphs in 2D and 3D, calculate numerical results, solve equations or inequalities, and simplify algebraic expressions while taking notes using OneNote or when preparing document using Office Word.