Want to generate your content in that shape? CSS Text Wrapper allows you to easily make HTML text wrap in shapes other than just a rectangle. Well, it might be the perfect way to read, but you can use it at some places where you want to add effects. You can make text wrap around curves, zig-zags, or whatever you want.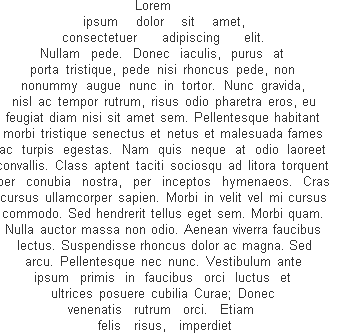 CSS Text Wrapper allows you to do this in three different ways.
Inline CSS or HTML
XHTML w/ Classes
and The best method using lightweight JavaScript.
The Home page allows you to take a test ride to understand how it works better: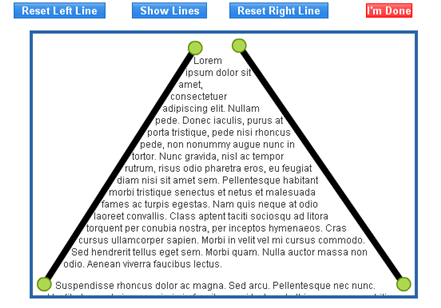 You can get the CSS or HTML or JavaScript for the above and use it on your site. I find this tool cool if you want to make your site look different in some places.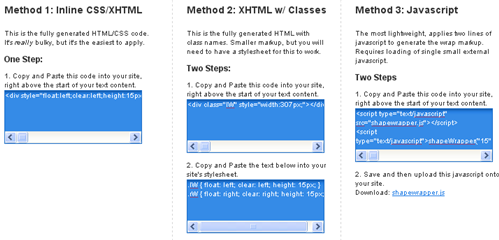 I am thrilled to welcome CSS Text Wrapper into our Graphics Tool Bag.