"Keep a diary, and someday it'll keep you." – Mae West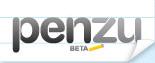 Writing a Diary has always been promoted as a very good habit, My parents always used to tell me to write a daily dairy, and wanted to cultivate this habit in me, I slowly did, and even today I write at least a page in it daily. The service I am going to talk here allows you to create a Daily Journal for you, and write your experience, thoughts, your plans, your aims etc.
Penzu is the service for daily journal writing online which has look and feel of a standard diary which you can see below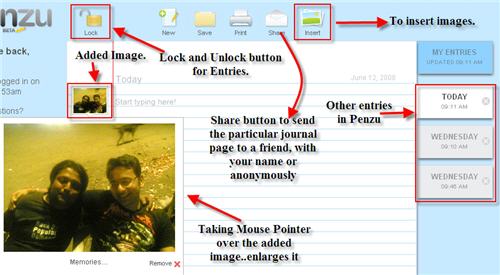 Features of Penzu
Autosave, As you keep on writing, it keeps saving.
Images can be added.
Particular page of this journal can be sent/e-mailed to your contacts, this can be done anonymously as well
Entries or pages can be Locked/Unlocked, password protected.
Soon the feature of adding different Themes is about to appear in Penzu.
No space limit…..write as much as you want…as much as you can.
Penzu allows you to easily search your entries and then sort them by Name, Date Created, Size, Locked, or Shared. You can find past entries in seconds and even edit them if need be!
My Experience with Penzu
Very easy to use.
Really fast.
Sharing feature great.
Image inserting feature is nice, I feel editing the image (basic features like cropping, setting brightness and contrast level) feature before uploading can be integrated for enhanced functionality.
If you are into Diary writing, you will love it for sure. So what do you think about Penzu, are you going to use it?