Nokia has released a warning globally that There had been some manufacturing defect in 46 Million Batteries of series BL-5C. Around 100 reports of battery explosion have been reported while charging of the cell phone containing the same series. Even I had the same series and luckily is not among the defective piece. The reported series of cell phone are as under
Nokia 1100, Nokia 1100c, Nokia 1101, Nokia 1108, Nokia 1110, Nokia 1112, Nokia 1255, Nokia 1315, Nokia 1600, Nokia 2112, Nokia 2118, Nokia 2255, Nokia 2272, Nokia 2275, Nokia 2300, Nokia 2300c, Nokia 2310, Nokia 2355, Nokia 2600, Nokia 2610, Nokia 2610b, Nokia 2626, Nokia 3100, Nokia 3105, Nokia 3120, Nokia 3125, Nokia 6030, Nokia 6085, Nokia 6086, Nokia 6108, Nokia 6175i, Nokia 6178i, Nokia 6230, Nokia 6230i, Nokia 6270, Nokia 6600, Nokia 6620, Nokia 6630, Nokia 6631, Nokia 6670, Nokia 6680, Nokia 6681, Nokia 6682, Nokia 6820, Nokia 6822, Nokia 7610, Nokia N70, Nokia N71, Nokia N72, Nokia N91, Nokia E50, Nokia E60
This is a product advisory for the Nokia-branded BL-5C battery manufactured by Matsushita Battery Industrial Co. Ltd. of Japan between December 2005 and November 2006. This product advisory does not apply to any other Nokia battery.
How to check if your battery is defective ?
Open you cell phone and check if the battery is of BL-5C Series.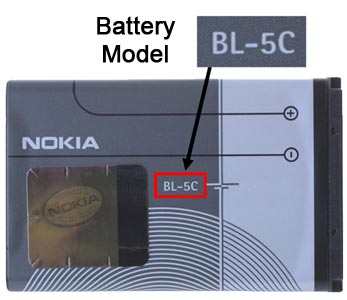 If yes, on the back side there is a 26 Digit unique code which you need to enter at Nokia Battery Replacement Site .

If the batter is defective you will need to fill up the form with address and the new battery will soon be sent back. You need to send back the old battery to them
You can also visit you nearest Nokia Center for this.
I would highly recommend to check your battery now and see if its defective. Off the topic but Blogs can be most effective way to send the message through out the world.
Wish you good luck and I hope you are safe. Mind you this accidents are happening only while charging the battery. Normal usage of phone is fine. Just don't put in charge if you have the defective piece.