Jokey Phone is an online service, which lets you tell and listen jokes. Jokey Phone can be best visualized as YouTube for Jokes.
Simply access the home page of Jokey Phone, and choose whatever you want to do here, you can submit a new joke, by uploading a video file or by capturing yourself while telling a joke using your webcam, or you can simply listen to a joke, from Most Viewed, Highest Rated etc.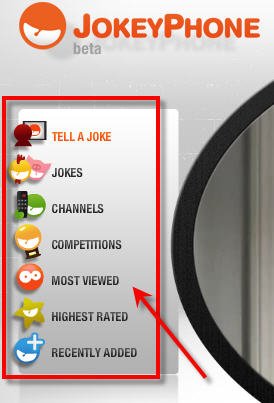 As far as listening jokes is concerned, no login or sign-up like thing is required, however for submitting a new joke it is required, also an account creation helps you to get few more advantages.
To listen to a joke simply choose any one from the menu and click on the video thumbnail.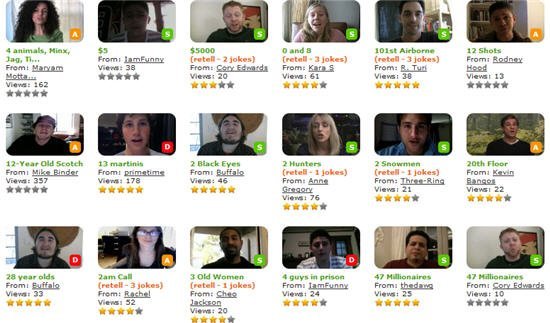 I would advise you to go through the terms and conditions before you start submitting your own jokes.
So go ahead and play around to see more of Jokey Phone, seems like one of the best options to spend the moments of leisure.